Exploring the amazing and beautiful living bridges of India
Why build a bridge when you can grow one? That's the solution the valley dwellers of northeast India came up with hundreds of years ago. In the isolated East Khasi hills, monsoon swollen rivers can be difficult and dangerous to traverse, and the locals found that homegrown bridges made of living, sidewalk-cracking roots were a lot more difficult to knock down. Not only that, but the bridges thrive in the super-soaked region, growing stronger in the damp rather than rusting or rotting. About ten years ago, a local resort owner took notice of the root bridges and began tirelessly and successfully promoting them as a tourist destination. The attention encouraged the local villagers, who had been considering replacing the bridges with modern concrete ones, to revive their bridge-making craft, and new bridges are growing today. Take a look at this truly green infrastructure...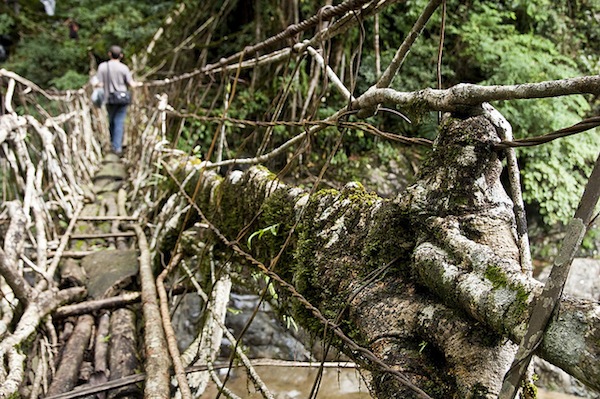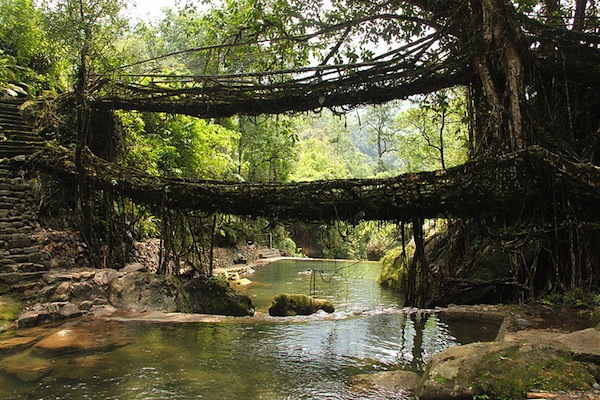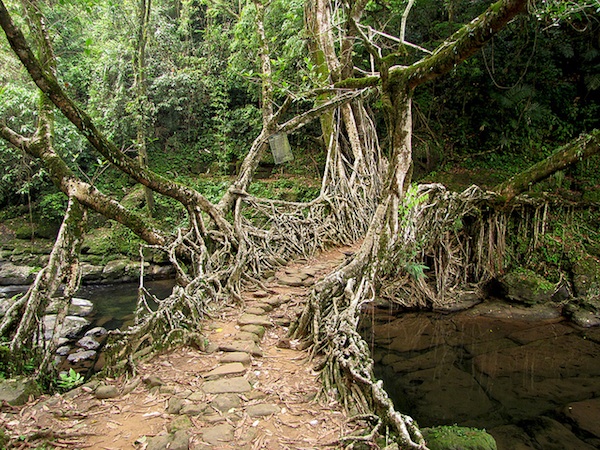 A typical root bridge takes 10 to 15 years to become fully traversable. But the investment in wait time more than pays off as these bridges are known to last five or six centuries.

[...]

For more photos, and to read the full article, go to : grindtv.com





---


In "The Land of Clouds" of India, Meghalaya, is the land of living bridges. People here find Ingenious natural solutions for fighting the forces of Nature.