From Quarry to Capstone: Transporting the Blocks and Megaliths of the Great Pyramid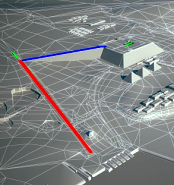 Jean-Pierre Houdin's theory of the how the Great Pyramid was built continues to unfold. How were the sixty-ton megalithic beams moved from the harbor at the base of the Giza Plateau to 43+ meters high into the Great Pyramid? Was there a second counterweight system like the one in the Grand Gallery? Why was Khafre's Royal Causeway so wide?

In this, the sixth in a series of articles and interviews from Pyramidales writer Marc Chartier, we learn some of the key evolutions in Jean-Pierre Houdin's theory. In the few short years between Khufu Revealed and Khufu Reborn, researcher/architect Houdin has expanded his work to account for anomalies surrounding the pyramid of Khufu's successor, Pharaoh Khafre, and what they tell us about Khufu's pyramid.

The English-language version of this article was very kindly provided by Marc Chartier, Jean-Pierre Houdin, and the Project Khufu team at Dassault Systèmes exclusively for Em Hotep readers.

The number two has pride of place in Khufu Reborn (aka Khufu Renaissance), the new version of Jean-Pierre Houdin's reconstitution of the Great Pyramid's construction. After the two ascending corridors (one for the service circuit inside the pyramid, the other for the "Noble Circuit"), the two horizontal corridors (one giving access to the Queen's Chamber, the other being a section of the "Noble Circuit"), the two antechambers preceding access to the King's Chamber, two entrances to this chamber and the two levels of the internal ramp, space was made for two external ramps built on the Giza Plateau to transport the materials used to construct the monument (limestone blocks and granite monoliths from the Aswan quarries).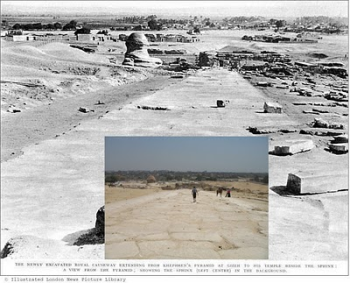 The "main construction causeway" for the building site


The first of these ramps, qualified as the "main construction causeway", follows a line east-west towards the position where the Pyramid of Khafre would later be built; its upper part is equipped with a counterweight system. The other ramp continues towards the south face of the Great Pyramid and enters the monument under construction, as a trench, up to the 70 m level.

[...]

Read the full article at: emhotep.net