Help wanted in Fukushima: Low pay, high risks and gangsters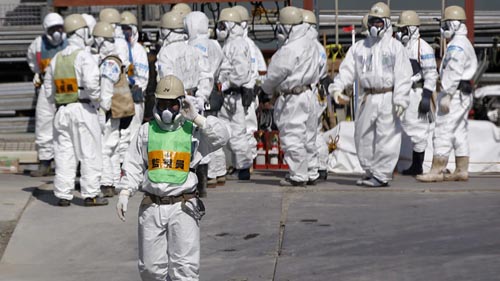 Tetsuya Hayashi went to Fukushima to take a job at ground zero of the worst nuclear disaster since Chernobyl.

He lasted less than two weeks.

Hayashi, 41, says he was recruited for a job monitoring the radiation exposure of workers leaving the plant in the summer of 2012. Instead, when he turned up for work, he was handed off through a web of contractors and assigned, to his surprise, to one of Fukushima's hottest radiation zones.

He was told he would have to wear an oxygen tank and a double-layer protective suit. Even then, his handlers told him, the radiation would be so high it could burn through his annual exposure limit in just under an hour.

"I felt cheated and entrapped," Hayashi said. "I had not agreed to any of this."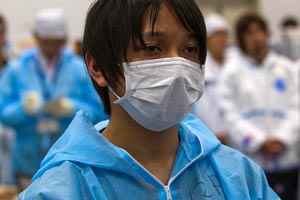 When Hayashi took his grievances to a firm on the next rung up the ladder of Fukushima contractors, he says he was fired. He filed a complaint but has not received any response from labor regulators for more than a year. All the eight companies involved, including embattled plant operator Tokyo Electric Power Co, declined to comment or could not be reached for comment on his case.

Out of work, Hayashi found a second job at Fukushima, this time building a concrete base for tanks to hold spent fuel rods. His new employer skimmed almost a third of his wages - about $1,500 a month - and paid him the rest in cash in brown paper envelopes, he says. Reuters reviewed documents related to Hayashi's complaint, including pay envelopes and bank statements.

Hayashi's hard times are not unusual in the estimated $150-billion effort to dismantle the Fukushima reactors and clean up the neighboring areas, a Reuters examination found.

In reviewing Fukushima working conditions, Reuters interviewed more than 80 workers, employers and officials involved in the unprecedented nuclear clean-up. A common complaint: the project's dependence on a sprawling and little scrutinized network of subcontractors - many of them inexperienced with nuclear work and some of them, police say, have ties to organized crime.

[...]

Read the full article at: news.yahoo.com




---
VIDEO:
Special Report: Help wanted in Fukushima: Low pay, high risks and gangsters