Hidden Artwork: A Serpent Lays Where No One Expects
Is burying a giant granite snake beneath the path of unsuspecting visitors a brilliant and creative art and design move? Or is this an expensive case of 'The Emperor's New Clothes'?
Hidden artwork at the Knox revealed


The serpent (a snake or snake-like entity) is one of the oldest and most widespread mythological symbols. The word is derived from Latin serpens, a crawling animal or snake. Snakes have been associated with some of the oldest rituals known to humankind and represent dual expression of good and evil.
Source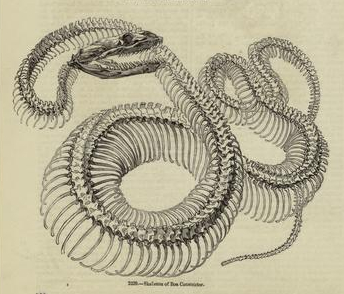 From the Celtic perspective, the snake was a symbol of secret knowledge, cunning and transformation.
Further, the snake Celtic symbol comes from observations of the European viper (also known as the adder) which is the only (along with the common grass snake) species able to tolerate the colder climate of the ancient Celts.
In the keen Celtic mind, snake symbolic meaning of transformation came from the shedding of its skin. Physical evidence of leaving its form behind (casting off the old self), and emerging a sleeker, newer version made the snake a powerful symbol of rebirth and renewal.
As far as the occult (hidden) symbolic meaning in Celtic and other cultures, this can be connected to the sleuth-like ways of the snake.
Disappearing in colder months and summoned by the sun marks the snake's connection to the shadow worlds with its successful ability to live within the dark realms for extended periods of time. Alternatively, the snake softly moves into the embrace of the sun, and so it encapsulates the ancient magician's creed of moving in perfect rhythm of natural forces.
Source

"We are two very good tailors and after many years of research we have invented an extraordinary method to weave a cloth so light and fine that it looks invisible. As a matter of fact it is invisible to anyone who is too stupid and incompetent to appreciate its quality."
~Tale of The Emperor's New Clothes