I Cry, Therefore I Am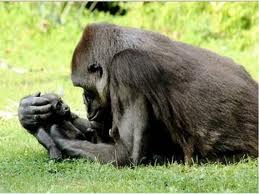 In 2008, at a zoo in Münster, Germany, a gorilla named Gana gave birth to a male infant, who died after three months. Photographs of Gana, looking stricken and inconsolable, were ubiquitous. "Heartbroken gorilla cradles her dead baby," Britain's Daily Mail declared. Crowds thronged the zoo to see the grieving mother.

Sad as the scene was, the humans, not Gana, were the only ones crying. The notion that animals can weep — apologies to Dumbo, Bambi and Wilbur — has no scientific basis. Years of observations by the primatologists Dian Fossey, who observed gorillas, and Jane Goodall, who worked with chimpanzees, could not prove that animals cry tears from emotion.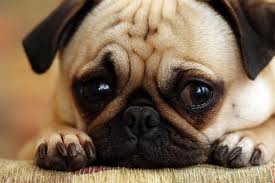 In his book "The Emotional Lives of Animals," the only tears the biologist Marc Bekoff were certain of were his own. Jeffrey Moussaieff Masson and Susan McCarthy, the authors of "When Elephants Weep," admit that "most elephant watchers have never seen them weep."

It's true that many mammals shed tears, especially in response to pain. Tears protect the eye by keeping it moist, and they contain antimicrobial proteins. But crying as an embodiment of empathy is, I maintain, unique to humans and has played an essential role in human evolution and the development of human cultures.

Within two days an infant can imitate sad and happy faces. If a newborn mammal does not cry out (typically, in the first few weeks of life, without tears) it is unlikely to get the attention it needs to survive. Around three to four months, the relationship between the human infant and its environment takes on a more organized communicative role, and tearful crying begins to serve interpersonal purposes: the search for comfort and pacification. As we get older, crying becomes a tool of our social repertory: grief and joy, shame and pride, fear and manipulation.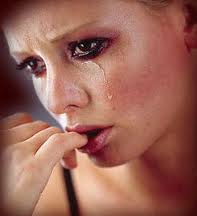 Tears are as universal (but less culturally contingent) as laughter, and tragedy is more complex than joy — an insight Tolstoy and many others have offered. But although we all cry, we do so in different ways.

Women cry more frequently and intensely than men, especially when exposed to emotional events. These differences seem to emerge around puberty, which may be related to hormonal changes but also to the influence of gender stereotypes.

Like crying, depression is, around the world, more prevalent in women than in men. One explanation might be that women, who despite decades of social advances still suffer from economic inequality, discrimination and even violence, might have more to cry about.

Men not only cry for shorter periods than women, but they also are less inclined to explain their tears, usually shed them more quietly, and tend more frequently to apologize when they cry openly. Men, like women, report crying at the death of a loved one and in response to a moving religious experience. They are more likely than women to cry when their core identities — as providers and protectors, as fathers and fighters — are questioned.

"It is no little thing to make mine eyes to sweat compassion," said Shakespeare's Coriolanus. And yet the Greek epics are filled with tearful heroes like Odysseus, Agamemnon and Achilles. In recent decades, Ronald Reagan, Bill Clinton and George W. Bush have normalized the sight of the weepy chief executive. Twice in the last week — at a campaign speech in Iowa on Monday, and addressing his campaign staff in Chicago after his re-election victory — President Obama choked up. Babe Ruth cried when he learned he had cancer, and Floyd Patterson after losing to Muhammad Ali.

Women and men alike are most likely to cry at home, in the early evening and while alone or in the company of a female friend. At the movies, we cry more if the friend sitting next to us does.

People who score on personality tests as more empathetic and neurotic cry more than those who are more rigid, controlling or obsessive. Frequency of crying varies widely: some tear up at any novel or movie, others only a handful of times in their lives. Crying in response to discord, stress and conflict in the home, or after emotional trauma, lasts much longer than tears induced by run-of-the-mill sadness — which in turn last longer than tears of delight and joy.

[...]

Read the full article at: nytimes.com