London University Islamic Society Segregates Women With 7-Foot Barrier, Feminists Defend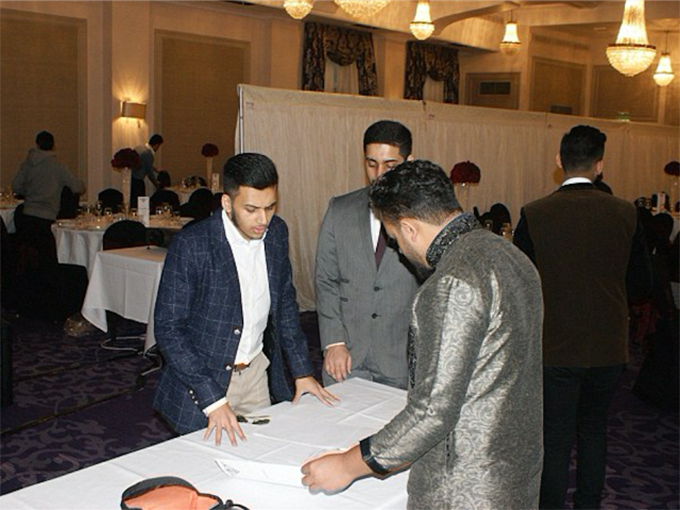 The 'feminist' president of the Students' Union at a top British university has defended an Islamic Society event where men and women were segregated by a 7-foot tall barrier, despite the practice being illegal on UK campuses.

The Islamic society at the London School of Economics (LSE) hosted the banquet off campus to get around the law, and the elected student leader seemed to support them doing so.

General Secretary of LSE Students' Union Nona Buckley-Irvine — who is not a Muslim and claims to be a feminist — attended the event and said the "brothers and sisters" were "relaxed and comfortable" and newspapers who reported the facts were "islamophobic".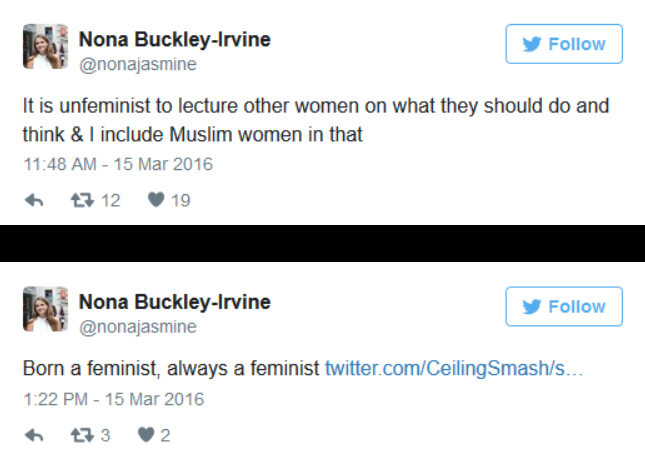 "…Where groups would like to organise themselves in a way that fits with their religious, cultural and personal beliefs, both genders consent, and there is no issue, I have no problem", she said.

According to The Times she added: "It is not for me to decide what is right or wrong with our Islamic society and they are one of the most inclusive societies I have ever worked with."

An LSE spokesman confirmed that while it would be illegal to segregate events on LSE property, the dinner was held off-campus. They also said LSE would be raising the issue with the Islamic society and the Students' Union. The spokesman said:

"LSE follows the [Equality and Human Rights Commission] guidance on this matter, and regards gender segregation at events on campus or organised by LSE or the LSE community as contrary to the law, except for certain exceptions such as occasions of religious worship or where segregation is entirely voluntary.

"This dinner was a private function, off-campus, and organised by a society of the Students' Union, which itself is a legally separate body to LSE."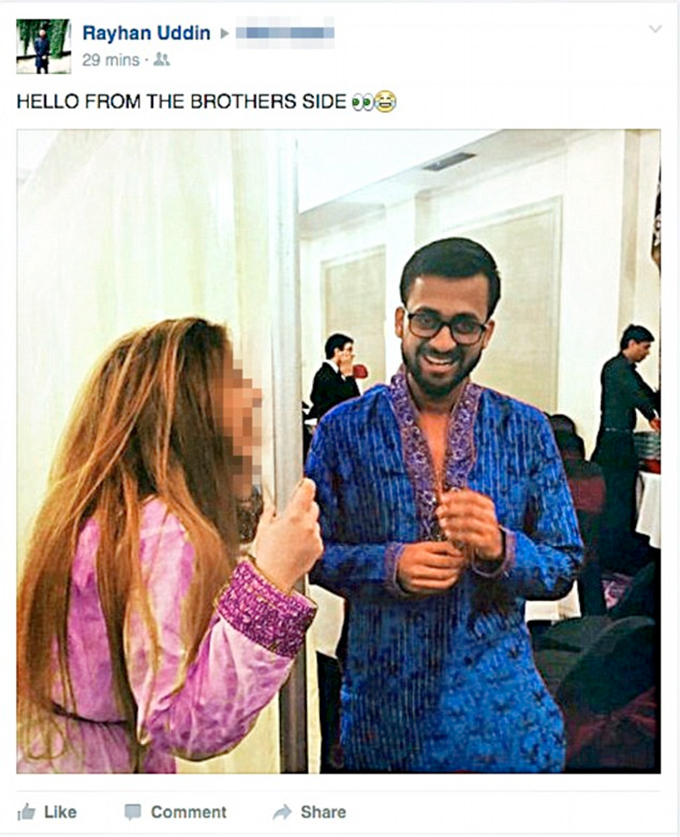 The Jewish Chronicle reports the university is currently embroiled in a row, after one Rayhan Uddin (who attended the banquet, pictured right) used anti-Semitic arguments in his election campaign for General Secretary of the Students' Union.

Mr. Rayhan, who is in the Labour group at LSE and is a supporter of Jeremy Corbyn, wrote in a Facebook message that "leading Zionists" wanted to take over the student union to "make it right wing and Zio again" during his campaign.

Mr Uddin has since apologised "unreservedly", saying it is "utterly repugnant to me to think I may have unwittingly appeared to endorse in any way the foul ideology of anti-Semitism".

The Islamic Society at nearby Queen Mary University London was temporarily dissolved at the end of last year amid allegations of "bullying and misconduct". Sources said the society had been breaking rules "left right and centre" for years, but no action was taken for fear of appearing "Islamophobic".

The source explained that the society was known for hosting "extremist speakers at Friday sermons", for "strict gender segregation in the Multi-Faith Centre (MFC) [prayer room]" and for "advertising and promoting events without the QMSU stamp of approval."

Source: