Long-Gone Mollusk Comes to Life with 3D Printer
Scientists have created a lifelike model of a long-extinct sea creature using a 3D printer.

The oval-shaped mollusk — a type of multiplacophoran called Protobalanus spinicoronatus — creeped around on ocean floors 390 million years ago with a single, suction-like foot. It also had an imposing armor of stiff plates surrounded by a ring of spines, but scientists were not sure how exactly these features were arranged. Most known fossil specimens of multiplacophorans are broken and decayed.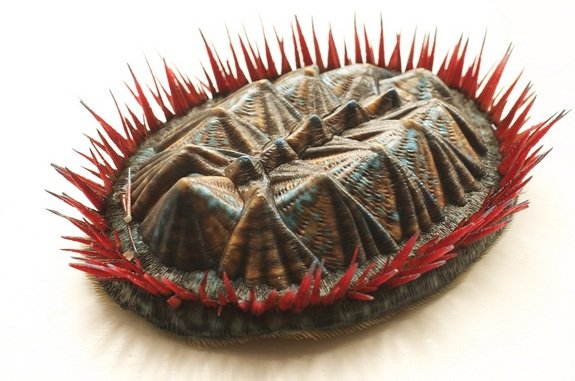 The textured model in clay, resin and silicone shows how the multiplacophoran looked 390 million years ago.


In fact, scientists are not sure how the multiplacophorans, which are distinguished by their 17 plates, are related to polyplacophorans (also called chitons), another group of armored mollusks.

To find out, a team of researchers used a micro computed-tomography (CT) scan on fossilized fragments of the prehistoric mollusk found in Ohio 10 years ago. The scan gave the scientists an animated view of the creature's shells and spines in their original position; the researchers also used the scan to create a three-dimensional cast of the animal in its reconstructed shape. With this information, along with details on living relatives of this mollusk group, the researchers created a multicolored, textured model made of clay, resin and silicone. The result: a view of what the mollusk looked like millions of years ago.

[...]

Read the full article at: news.yahoo.com