Making Babies After Death: It's Possible, But Is It Ethical?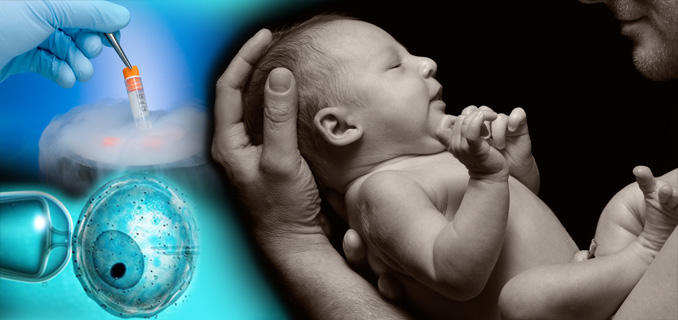 Is it ethical to use a dead man's sperm to father a child? Experts are calling for a consensus on policies surrounding this question, which currently vary widely across the country.

It has been possible for a few decades to obtain a man's sperm after his death and use it to fertilize an egg. Today, requests for postmortem sperm retrieval (PMSR) are growing, yet the United States has no guidelines governing the retrieval of sperm from deceased men, said Dr. Larry Lipshultz, a urologist at Baylor College of Medicine in Texas.

In the absence of government regulations, medical institutions should come up with their own rules so they can handle the time-sensitive and ethically questionable procedures, Lipshultz argued in an editorial published June 5 in the journal Fertility and Sterility.

Requests for PMSR can come from the wife or parents of a young man who suddenly died in an accident before having a chance to leave a child, and requests can also come from living, terminally ill men who wish to preserve sperm to be used after death.

But the institutions trying to draft a protocol for these situations face a number of ethical concerns. For example, has the deceased consented to have his sperm used for reproduction after he's gone? Could just anybody request to obtain his sperm? Is it in the best interest of the child to be brought into the world without having a father?

What everyone seems to agree on is that the man's wishes should be clear. "The core principle is not to reproduce anyone without their permission," said Arthur Caplan,head of the division of medical ethics at NYU Langone Medical Center in New York. (He was not involved in the editorial published in Fertility and Sterility).

Some institutions follow this principle strictly, and require written, informed consent from the deceased before they will retrieve sperm cells. However, many of the requests come in cases in which a man died unexpectedly, without ever having thought about giving explicit consent.

In the absence of written consent, some institutions may still honor the request if there is evidence that sperm retrieval may have been the wish of the deceased. For example, if a couple had been trying to conceive or had talked about it with friends and family, it can imply consent, Lipshultz told LiveScience.

Lipshultz and his colleagues recently published a study suggesting that, despite common assumptions, most men would agree to reproduce after death. The study found that 85 percent of men visiting a sperm bank provided consent for postmortem sperm use. Men in relationships, and those who were already fathers, were more likely to consent to postmortem use, according to the findings.

Another issue that must be considered in PMSR requests is the motivation of the requesting party. Experts say the grieving family members may not be able to make rational decisions under the circumstances. This has led the experts to recommend a mandatory waiting time of a few months to one year before using the retrieved sperm for conception, Lipshultz said.

Caplan noted that there are also ethical concerns that come with denying a request for PMSR. For example, "it would be limiting family wishes to continue their lineage, and the concern that outsiders should not determine who can reproduce," he said.

PMSR is currently illegal in France, Germany, Sweden and other countries, even with written consent from the deceased. In the United Kingdom, it can be done if there is written consent, and in Israel, the sperm can be retrieved, but then a judge has to decide whether it can be used.

In the United States, some requests for sperm retrieval have been approved under the rules that govern organ donation. The Universal Anatomical Gift Act of 2006 allowed next of kin to consent to the retrieval of organs and tissues unless there is evidence that the deceased would not have consented. In 2006, a judge ruled that the anatomical gift, including the gift of sperm, can be retrieved at the consent of the donor's parents, as long as the donor did not explicitly refuse to donate.

[...]

Read the full article at: livescience.com




---



Woman gives birth using dead man's frozen sperm


Eti Abramov | YNetNews

In precedent setting case, bereaved parents gain granddaughter after finding woman intent on motherhood

R., a three-week-old baby, will never get to meet her father, who died of cancer six years ago. Neither has her mother ever met the man – she underwent the first artificial insemination in Israel from a deceased man's sperm. The man's parents chose the woman to be the mother of their granddaughter.

Upon learning he had cancer, the man insisted on preserving his sperm before beginning chemotherapy treatments in case they render him sterile. However, the treatment failed to save his life and he died aged 30. His parents felt the right thing would be birthing a child that would keep their son's spirit alive and started looking for a woman who would agree to be the mother to their granddaughter, intent on giving her the greatest love and support.

Their search brought them to A., a single thirtysomething who has dreamt of being a mother but was put off by the idea of a sperm bank. Four years ago the three arrived to the offices of Attorney Irit Rozenblum, the executive director of New Family, an NGO in biological wills. The parents of the deceased were not in possession of a written document stating his wish for his sperm to be used posthumously in insemination.

All they had was what he told them many times in person. "The parents, who are hopeful persons, knew it was possible for them to become grandparents and asked me to represent them in court. The connection between them and A., was very special, they told me not once that had their son brought a girl home it would be someone like her."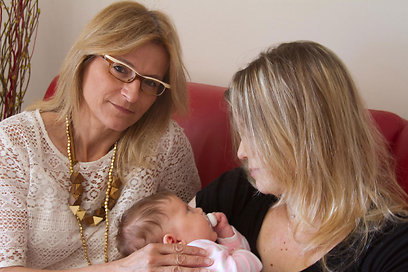 Irit Rosenblum, left, with the mother and daughter


The court posed no objection to the arrangement and about 10 month ago A. informed the parents that she was pregnant. "The excitement was tremendous. These are people whose world collapsed six years ago, and now they get this ray of light into their lives. No psychologist could restore their lives in the way this baby did. This girl would not bear the onus of the family's past; she paves the path into the future," Rosenblum says.

A. keeps the photos of the dead father of her child in the living room. Combined with the physical presence of the parents, she says this is "as close as it gets to the real thing."

The legal struggle for the recognition of biological wills has been going on for over a decade. Two years ago a child was born through a surrogate mother to a man who lost his wife. During the last year some 100 terminal patients signed such documents. Two more women are currently pregnant from the sperm of persons who have been dead for years.

[...]

Read the full article at: ynetnews.com