Malaria and Mind Control: MK-ULTRA and the Guantanamo Connection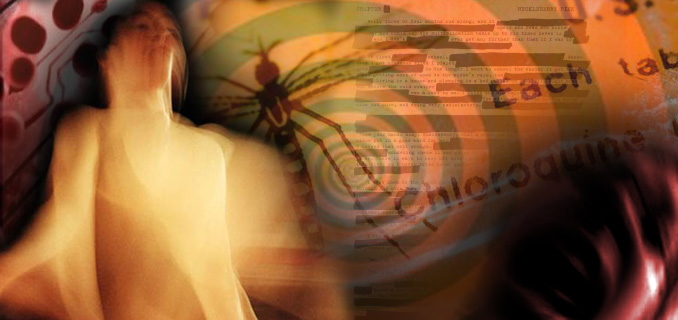 In last week's edition of The Micah Hanks Radio Program, the topic of modern mind control and MKULTRA-style conditioning programs became the front focus.

Often regarded in terms akin to mysticism, serious discussions relating current events to past US mind control experiments rarely find common audiences. As a result, many remain unaware of the plethora of confession-gaining manipulation techniques constituting the repertoire employed by CIA interrogators and contracted agents, outside of water boarding, sleep deprivation and the other non-chemical torture mechanisms. In fact, by the mid-20th century, US military industrialists had been working to formulate ways of creating a perfectly tuned mind-controlled slave, and had already moved to integrate these conventional tools with more exotic interrogation methods.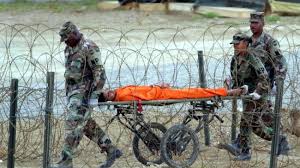 The result of these secretive projects has led to a frustrating polarization of modern attitudes, and something of a collaborative impasse: a sort of communicative divorce where the realities regarding experimental truth drugs are kept from the public mind by virtue of a lack of clear reference points. Perhaps that is why the information presented in a 2012 Truthout.org article, which examined whether antimalarial drugs kept at the infamous detention center could have been used for MKULTRA style interrogations, is indeed compelling. By assigning investigation to Guantanamo Bay, serious discussions of mind control drugs and their effects are less vulnerable to being dismissed as purely the imaginings of speculative recreationalists, and better make the argument connecting official complicity in war crime-worthy experiments that have continued into modern times.

To elaborate further, the article discusses how operators at Gitmo subjected detainees to unnecessary and unconventional antimalarial drug treatments, likely with the goal of coaxing potentially pertinent intelligence from inmates in interrogation-like settings. This scenario, of course, is eerily reminiscent of controversial, decades old MKULTRA sub-projects, which were met with intense criticism in the 1977 Senate hearings concerning behavioral research the CIA secretly initiated. Overwhelmingly occupied with the use of psychotropic drugs in interrogation situations, the existence of MKULTRA and its numerous sub-projects—still firmly mired in controversy after all these years—may well have evolved primarily due to the significant value a viable truth drug might provide in times of war. Undoubtedly, such a premise is both plausible, and is precisely why any discussion on the subject of "mind control" or the MKULTRA sub-projects would benefit from the contextual framing the Truthout article provides. Recognizable to people living in a post-9/11 age, Guantanamo Bay provides a perfect setting, cover, and target pool for ongoing CIA research of this caliber.

[...]

Read the full article at: micahhanks.com




---

READ: By Red Ice Creations, "Ursula and Sabina: A Madness Shared By Two"




---
Red Ice Radio:
H.P. Albarelli Jr. - Project MKULTRA, LSD, CIA, Dr. Sidney Gottlieb & Occult Government Studies
H.P. Albarelli Jr. - Germ Warfare, CIA, LSD and the Murder of Dr. Frank Olson
Peter Levenda - Freemasonry, the Elite & Leaders above the Law
Richard Hamlin - Mind Control, Mk-Ultra & Satanic Ritual Abuse
A.j. Bruno - Mind Control & The New Word Order: The Disease & The Solution
Nick Begich - Hour 1 - Controlling the Human Mind
Stewart Swerdlow - The Montauk Project, Mind Control, The Illuminati & The Alien Agenda
Susanne Posel - Hour 1 - Mortgage Fraud & False Memory Implant