Migrant Workers Gunned Down in Greece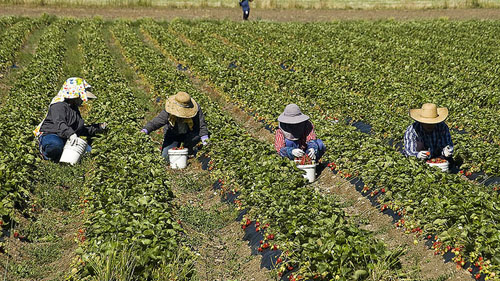 Twenty-eight migrant workers were gunned down in Greece on Wednesday after demanding back pay owed to them on a farm they had worked on for several months.

Up to 28 out of a total of 200 mostly Bangladeshi immigrant workers who came under fire were hospitalized following the incident, although no one was killed. Seven of the workers remained hospitalized on Thursday.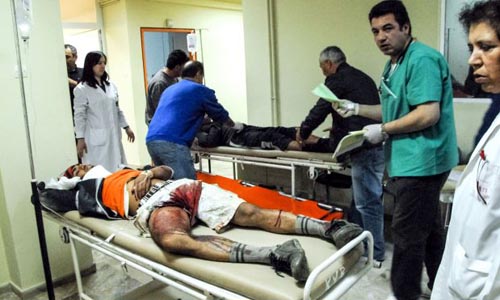 Three Greek nationals, said to be the workers' supervisors, were involved in the shooting, which took place on a strawberry farm in Nea Manolada, though many details of the case are still unclear.

"Before the shootings, there was an altercation between the foreign workers and the three foremen over six months' outstanding wages," police spokesman Christos Parthenis said. "After that the three fugitives left the spot, and returned shortly later holding two shotguns and a handgun, and opened fire on the crowd."

The three shooters are still at large. However, the owner of the strawberry farm where the shooting occurred was arrested on Thursday as the "moral instigator" of the shootings. Another was arrested for sheltering two of the three presumed perpetrators overnight, police said.

"They keep telling us that we will get paid in a month, and this has been going on for more than a year," one of the workers involved in the protests told Greek Skai. "We don't talk about it because we are afraid that we will be killed or kicked out."

[...]

Read the full article at: commondreams.org