Mystery of Henri IV's missing head divides France
Richard III may have had an ignominious resting place under a Leicester car park, but spare a thought for Henri IV. First the French monarch was disinterred from the royal sepulchre by revolutionaries and thrown into a mass grave. Then his head was cut off and – allegedly – turned up in the attic of a retired tax inspector.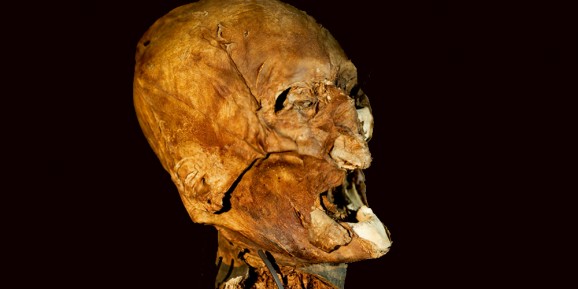 Worse, while British experts have confirmed that the deformed skeleton found in Leicester is "almost certainly" that of Richard, bearing signs of fatal wounds he suffered during the battle of Bosworth, French scientists are still fighting over the disputed remains of Henri, who was assassinated in 1610 by a Catholic fundamentalist.

Unlike Richard III, who was reviled during his lifetime, "good King Henri" was credited with kindliness and seen as a potent symbol of national unity and reconciliation. Baptised a Catholic but raised a Calvinist, he ended bitter religious wars in France and took pains to ease the daily travails of his poorer subjects. "If God gives me life, I will ensure there is no labourer in my kingdom who has not the means to have a chicken in his pot each Sunday!" he is said to have pledged.

In death, however, the much-loved monarch has caused disagreement and division. On Friday, the rifts that have for decades split historians, scientists, researchers and descendants of France's pre-revolutionary ruling families – the Orléans and the Bourbons – were prised open again by a new book.

In Henri IV: The Mystery of a Headless King, authors Stéphane Gabet and Philippe Charlier claim to have solved the enduring enigma of what happened to the king's remains – specifically, his head. They insist that a mummified head found five years ago in a box in the attic of a retired tax collector, Jacques Bellanger, is that of Henri.

Facials hairs, a large beauty spot, a broken nose, a knife gash to the upper lip from an assassination attempt, all point to the skull being his. "Rubbish," cry critics, who insist that the book owes more to fiction than fact and point to a lack of scientific proof and the fact that the brain – albeit shrunken to the size of a walnut – was still present, when it would have been removed by royal embalmers.

Meanwhile, the head of the man who may or may not have been king – and who may or may not have said on converting back to Catholicism for his coronation that "Paris is worth a mass" – sits in a bank vault near the Bastille where, symbolically, the mystery is rooted.

[...]

Read the full article at: heritagedaily.com




---
Using scans of a skull believed to belong to Henri IV, a team of scientists has reconstructed the face of the revered 16th-century monarch , reported the Telegraph.

The reconstruction comes two years after Philippe Charlier, a leading French pathologist, identified an embalmed head he found in the attic of a retired tax inspector as that of the beloved king known as "Good King Henri IV" — or the "Green Gallant," for his way with ladies.

The image of the smiling, mustachioed Henri IV, whose numerous achievements include the Edict of Nantes in 1598 and a promise to all French workers of "a chicken in the pot every Sunday," will be publicly presented for the first time at Paris' National Archive.

Source: TIME.com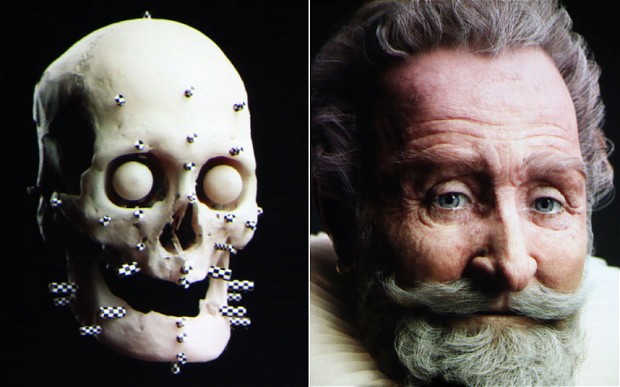 Henri IV's face was reconstructed with the help of 3D imaging via 700 black and white photos of the skull.