Old Wine in New Bottles? France's Military Intervention in Mali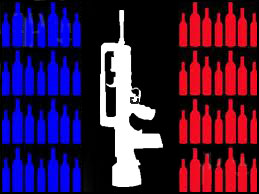 The discourse surrounding France's interventions in Africa has changed, but have the underlying motivations?

France is at it again.

Less than two years after Franco-British-led air strikes helped topple Muammar Gaddafi's regime in Libya in March 2011, and French troops made the arrest of the former Ivorian president Laurent Gbagbo possible in April 2011, the French army is once again intervening in Africa; this time, according to the official discourse, to fight terrorist and criminal groups in Mali who pose a menace to the integrity of a democratic country, the lives of about 5,000 French expatriates, and the security of both Africa and Europe.



France has a long history of military interventions in sub-Saharan Africa, which traditionally have served the safeguarding or installation of governments friendly to France, the protection of French economic interests, or boosted France's role in the world.

In the period from 1960 to 2005, there have reportedly been 46 French military operations in Francophone Africa.

France, thanks heavily to Africa, has been able to maintain its status as an important player on the international scene. And although the old neo-colonial Françafrique system may be dead or dying, French foreign policy remains very much alive when it comes to Africa.

For the good of the world?

While there are strong elements of continuity regarding French military interventions in Africa, the justifications for entering into combat in the region have radically changed.

Since the Rwandan genocide in 1994 and the questionable role France played throughout the crisis, France's perception of itself as the natural gendarme d'Afrique has become increasingly unpopular, and the official discourse has been strenuously trying to avoid any accusations that depict France as a neo-colonial power.

Being aware of the haunting errors of the past, French president François Hollande has made it clear that France has no other interests in Mali than rescuing a friendly state and no other objective than fighting terrorism, though the vicinity of Niger, the producer of a significant portion of the uranium used in France's power plants, might still raise some eyebrows.

Accordingly, France's official communication surrounding the military intervention in Mali has been following an extremely outward-oriented strategy aimed towards portraying France as a faithful servant to the international community.

This 'good global citizen' dimension is underlined with references to France's ongoing and fierce commitment to the fight against terrorism since the tragic attacks of 9/11.

[...]

Read the full article at: allafrica.com




---
Belgian MP LAURENT LOUIS stands against war in Mali and exposes the international neo-colonial plot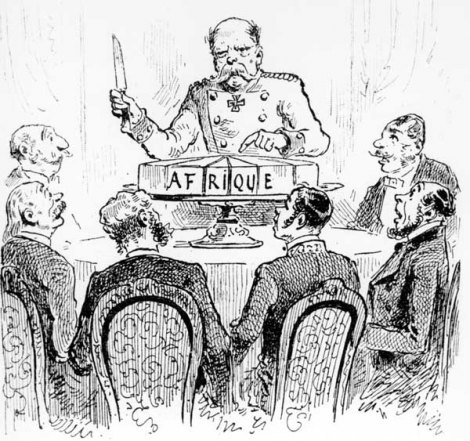 The partition of Africa at the Berlin Conference of 1884