Real Deaths During Murder Mystery Weekend at Luxury Hotel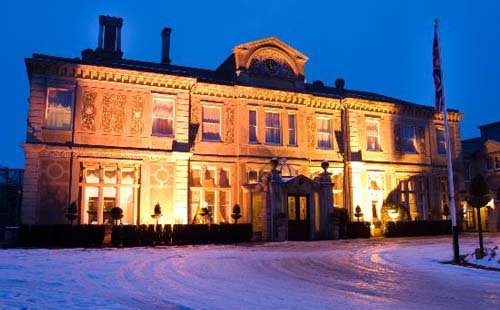 Truth is often stranger than fiction, and doubly as hard to believe sometimes.
This is the case after a weekend of murder at a luxury hotel in England.

The posh Down Hall Country in Hertfordshire, England warns guests that it's haunted, and runs its own "haunted house weekends" for adventurous visitors. Some weekends the hotel plays host to 'Murder Mystery' nights.

Such was the case when police and paramedics were called to the hotel at around 7:35pm on Saturday, after being alerted that a young couple had been found dead in the hotel swimming pool.

The man was in his 30's and the woman in her 20's.

DigitalJournal reports:


[...]despite the best efforts of both hotel employees and the paramedics to revive the couple, they were pronounced dead on the scene.

Chris Falcus, the hotel's manager said, "We are devastated by this tragic incident and our thoughts are with the families and friends of those concerned."

"As soon as the alarm was raised two of our team dived into the pool and did everything they could to try and save them."

[...]

According to Chief Inspector Nick Lee, speaking at the Great Dunmow police station, the victims were staying at the hotel together, although their relationship is still unclear.

"As part of the investigation we are trying to focus on what the relationship was between the victims," he said.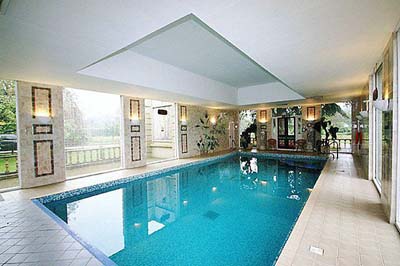 The guests attending the murder mystery weekend assumed the police presence was an elaborate part of the fete, which ended up being cancelled in light of the deaths.


Morven Philip, a guest who arrived at the hotel on Sunday morning to take part in a murder mystery weekend, told the Mirror she at first believed that the police on the scene were fake.
"There were police and press at the entrance and we thought it was a fantastically realistic event," she said.
"It was only then that the police told us there had been a real incident and two people were dead."
Source

How the pair died remains a mystery, but MirrorNews writes:


An Essex Police spokesman said: "The provisional results of the post-mortem examinations has shown that both deaths were consistent with drowning.

Detectives continue to investigate.

By Elizabeth Leafloor, Red Ice Creations