Sergei Krikalev, the World's Most Prolific Time Traveler
Is time travel a fact or is it just science fiction?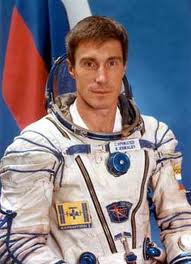 Thanks to time dilation and Einstein's theory of relativity, we know that time travel can and actually does happen, albeit only in extremely tiny increments at the speeds and distances we can travel in space. If you add up the accumulated speed cosmonaut Sergei Krivalev [left] has traveled in space – the most of any human with a total time spent in orbit of 803 days 9 hours and 39 minutes – he has actually time-traveled into his own future by 0.02 seconds.

Time dilation is caused by differences in either gravity or relative velocity — each of which affects time in different ways. When astronauts and satellites orbit the Earth, they are slightly further away from the center of the planet –compared to people on the ground – and so they actually experience less gravitational time dilation. This means the astronauts' time would run slightly faster, and when they return to Earth, they'd have to "come back" to the past compared to when they were in space.


But time dilation due to velocity means that clocks for astronauts in space run slightly slower relative to people who are on the ground. When you come back to Earth, you'd be have to go into the future slightly to catch up with clocks on the ground.

The effect of time dilation due to gravity, however, "is quite small because Earth's gravity is quite weak," says educator Colin Stuart in this great instructional video from TedEd, "and so the time dilation due to their speed wins out and astronauts really do travel a tiny amount into their futures."



[...]

Read the full article at: universetoday.com