Spy rock explodes near secret Iranian nuclear compound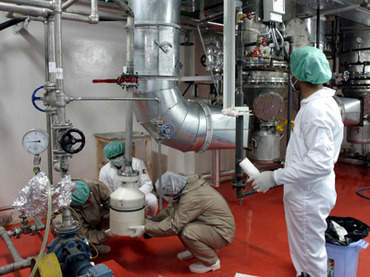 Iranian troops patrolling the perimeter of a secret uranium enrichment site have reportedly found a monitoring device disguised as a rock. The spy gadget exploded when disturbed, probably on a self-destruct trigger.

The incident happened last month, although no link to espionage operations was known before The Sunday Times newspaper broke the news. At the time Iranian Revolutionary Guards were checking terminals connecting communication links at Fordo, an underground site near Qom in northern Iran, the British newspaper reported Sunday citing intelligence sources.

Iranian experts who examined the scene after the explosion believe that the spy device was capable in intercepting data from computers at the plant.

Tehran did not report discovering the device. But last week Iranian Vice-President Fereydoun Abbasi, who heads the national atomic energy agency, said the explosion on August 17 damaged power lines at Fordo.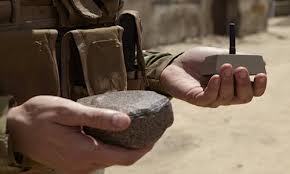 Inspectors from the International Atomic Energy Agency (IAEA), who visited Fordo the day after the explosion, did not mention any disruption in their report.

The newspaper's sources did not indicate which country's intelligence service planted the rock at the Iranian nuclear facility. Israeli, British and American agents are reportedly actively operating in the country, monitoring its military and nuclear programs. Some Western countries say Iran is trying to build a nuclear weapon under the guise of its civilian nuclear energy projects, an allegation Tehran firmly denies.

Disguising spy equipment as elements of landscape is far from unusual. In 2006 a major scandal erupted in Russia, after a controversial documentary said British secret services used a transmitter disguised as a rock to communicate with some non-governmental organizations working in Moscow.

This year British officials admitted that they did use such a device disguised as a rock for monitoring and secret communication with intelligence informants.

Article from: rt.com