Swedish Teens 'More Depressed Than Ever' in Happiest Place on Earth
Sweden's long-dismissed social ills have been front and center in the news lately, and contrary than the usual line of 'egalitarian perfection', the reports are of protests, inequality, depression, and discord.

This is not to say that Sweden or all of Scandanavia is terrible, nor are the problems without solution, but the reality that more people are becoming aware of is that Sweden suffers the same social issues as found in many other western countries.

For example, the usual government line about how 'happy' everyone is in Sweden is belied by articles like this one found in The Local:

Swedish teens 'more depressed than ever'

More young Swedes are depressed than ever before, a new mental health report has shown, with socio-economic factors upping the chance of dangerous risk-taking and suicide.

While young children in Sweden are considered to be in good health overall, a review by the National Board of Health and Welfare (Socialstyrelsen) has shown that 15-year-olds are not feeling as well as their peers in other comparable countries.

The report also noted that the number of 16- to 24-year-olds receiving help for psychological ailments has increased.

Looking at the 18 to 14 age bracket, the report showed that young adults are increasingly depressed, suffering from anxiety and falling prey to addiction. They are also spending more time in psychiatric institutions, with the increase in young adults receiving institutional care increasing far more rapidly than in any other segment of the population.

"We are still failing when it comes to support in the early stages and in getting information out to patients," report author Karin Flyckt told the TT news agency.

"Children and young people don't know where to turn."

The report also noted that many medications that have not been tested on children are being prescribed anyway, especially while receiving institutional care. Health care staff had a serious lack of knowledge of how to administer pain killers, the report also said.

Out-patient treatments are also on the increase for Swedish children. Most commonly, doctors are examining children to see if they suffer from ADHD. Swedish authorities have seen diagnoses of the disorder increase, and drugs to treat it with also rising. The health board has issued warnings about the lack of studies on the long-term effects of drugs used to treat ADHD.

In the various statistics, socio-economic circumstances stood out as risk factors for children in Sweden. Those who are raised by a single parent with little education and with low incomes have always figured more prominently in health care statistics, with no exception found in the mental health overview.

From the time they are 15 and on into their late twenties, young men and women in Sweden are significantly more at risk of suicide and accidents, when compared to teens whose mothers who went on to study after high school.

About 25,000 children in Sweden do not have regular access to nutritious food or internet access. While the health board notes that the standard of living has increased for families at the bottom end of the scale, the differences between richer and poorer families have become more distinct.

The agency estimates that between 100,000 and 200,000 children have noticeably worse family financial situations, yet usually have both their own room and a mobile phone. Source

As evidenced by the research, circumstances in Sweden could be better for many residents.

Yet at the same time, articles are published widely that describe Sweden as one of the top "Happiest Places on Earth", as if it's inhabited exclusively by pots of gold, 24 hour parades, and unicorns.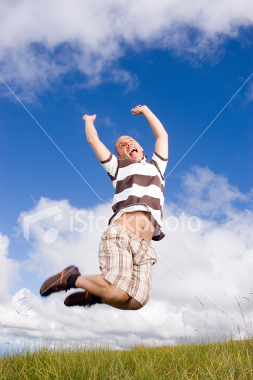 It's worth noting that even though The Local article claims that "children in Sweden are considered to be in good health overall", there are issues related to living in such a climate that are seldom addressed by citizens and immigrants. The cost of living in northern climates means much less sun, which can directly lead to Vitamin D deficiency, and is linked to mental illness.

Due to a high level political-correctness, discussing some things is considered taboo and as such these dots are not always connected.

From PsychologyToday:

An estimated one billion people worldwide have vitamin D deficiency or insufficiency. Individuals at high risk for vitamin D deficiency, include those living far from the equator, those with medical conditions (such as obesity, liver disease, celiac and renal disease), the elderly, and those with darker skin.

Findings from the National Health and Nutrition Examination Survey, which included more than 15,000 adults, indicated that individuals with darker skin have lower vitamin D levels. Dark-skinned individuals have high levels of melanin which impairs absorption of vitamin D, which is made when skin is exposed to ultraviolet radiation found in natural sunlight.

Regardless of cause, deficiency of vitamin D has significant medical and psychological consequences. Every tissue in the body has vitamin D receptors, including the brain, heart, muscles, and immune system, which means vitamin D is needed at every level for the body to function.

Studies have suggested a link between Vitamin D deficiency and depression, but because of the desire in Sweden to have a homogeneous, 'we're all equal' society, such medical differences may be ignored so as not to 'notice' race, gender, genetic background, etc. Yet such differences are vital information in relieving the distress of the individual patients.

Without recognizing and acknowledging such issues: economic, social, medical and psychological, these troubles will continue to plague the people who suffer in silence, in one of the "happiest" places on Earth.

Red Ice Creations





---

Why Sweden is not the country you thought it was - Red Ice Commentary

Red Ice Radio:

Mikael Jalving - Hour 1 - Absolut Sweden: A Country Undergoing Change

Alex Newman - Hour 1 - Sweden's Big Government 'Utopia' Unmasked

Christer Johansson - Hour 1 & 2 - Abduction of Domenic Johansson by Swedish Social Services

Mike Cross - Hour 1 - Philosophy of a Psychopathic Society

Four part series on the Assasination of Olof Palme, with Ole Dammegård:
Part 1 | Part 2 | Part 3 | Part 4

More about the Nordic Model in our commentary section

Lies from the Economist, Forbes, Legatum Prosperity Index