The Science of Ghost Hunting: Logical Leaps of Faith
It's getting to be the busy time of the year, especially for those of us involved in research of the strange and unusual. This probably has less to do with the actual presence of strange specters and hidden creatures coming out of the woodwork to coincide with the Halloween season, but instead the surge in interest that our celebration of goblins and ghouls tends to provide annually.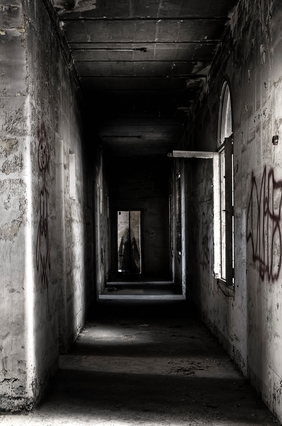 For me, things have been particularly interesting because I've been wrapping up a book project that deals with stories of hauntings at an antebellum mansion in Western North Carolina. Indeed, I had fallen away from interest in stories of ghosts, as well as research into the nature of their being, for a number of reasons; this primarily had to do with the focus I have lent to the study of UFOs over the last several years, however. But at the request of the owners of the home in question, a place called Reynolds Mansion, which now operates as a bed and breakfast, I found the experience not only rewarding, but a bit humbling too. If anything, my experiences there helped to greatly change the way I view the supernatural in general.

While studying the history and the various other stories associated with the house, I began to apply some of these to precisely what a ghost really is; are we dealing with spirits of the dead? Are ghosts really just projections, more along the lines of what we might call "Time Slip" phenomenon? Or are the appearance of apparitions really more a product of the workings of our own minds?

While I don't think that ghosts are simply imaginary artifacts, I do feel that there are indeed a number of logical leaps of faith that occur in their study. Thus, below I have included an excerpt from my upcoming book, Reynolds Mansion: An Invitation to the Past, which discusses some of these issues that I feel are key items that must be considered before the serious study of any "ghostly" phenomenon.

Many believe that each person is born intended to fulfill some kind of purpose in life. Some will fully embrace whatever it is that they sense as being their calling, while others may only happen upon some aspect of their intended purpose by mere chance alone. In my case, it became obvious at an early age that my interest in the fringe and unusual aspects of life would lead me into pursuit of uncanny mysteries; a veritable quest for the shadows that linger past the still hours, and the hope that there might exist some rational basis for reuniting such oddities with respected science. For me, this has indeed manifested itself as a calling; but our sense of longing to fulfill certain things might not only pertain to our operations in this lifetime. Others might have us believe that when we don't fulfill our life's greater purposes, or perhaps when we are prevented from doing so by untimely death, our spirits will linger among the living in a restless state, with hope of caring for the proverbial "unfinished business" that is said to trouble many specters of the dead.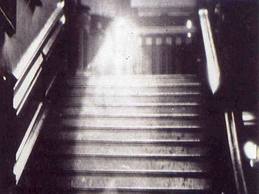 In other words, being a ghost isn't perceived as being a desirable thing, per se. And yet, the thrill and appeal often associated with "ghost hunting," popularized in the modern era by television shows that have made a hobby—or even a business—out of the practice of parapsychology, is obvious. Our culture in the West has become permeated by the notion that anyone can gather a few quirky gadgets like electromagnetic field detectors, infrared cameras, laser thermometers, and other devices, and with little or no practice, they can suit up and enter the homes of the willing, pursuing their passion for contact with realms beyond on a nightly basis.

I began as one of these researchers in the early 2000s, still wet behind the ears and eager to go into old homes, churches, and historic buildings to try and find evidence of an afterlife. I also learned rather quickly that investigations of the paranormal, contrary to what we see on television programs, seldom (if ever) involve the terror and thrill many self-proclaimed investigators and their respective research organizations claim to encounter. While I had been intrigued early on by he appearance of things such as electromagnetic anomalies in an environment purported to be haunted, my experiences trying to disseminate anything of value from these sorts of observations were sparing, at best. For instance, while many researchers will claim to observe weak electric fields that appear to move about an environment as though they were intelligently controlled, it remains an obvious fact that there is no way to prove conclusively what the source of that kind of energy may really be. Nonetheless, the paranormal investigator will often cite this kind of observation as some kind of proof of an otherworldly presence. I eventually found myself asking why, exactly, this should be the case.

One reason for my skepticism had been the obvious problem with there being no physical presence in the room—a body, in other words—to produce the energy. But why should this be an issue, if the idea that a ghost being able to manifest in the first place must involve the presence of some kind of energy just as well?

[...]

Read the full article at: mysteriousuniverse.org