The Sovereign Man is the Real Prisoner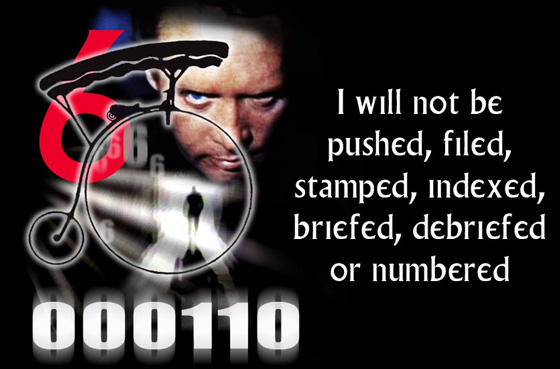 According to establishment officials, the concept of the Sovereign Man philosophy is a direct threat to the authority of the State. Depending upon your perception of reality and the degree of legitimacy for government, given to the prevailing order, fundamental inalienable rights of the individual may vary widely. In the extreme, government statists consider most if not all natural rights as capricious and arbitrary, if conflicts challenge the dictates of the regime. This unending and interminable struggle to defend undeniable individual basic rights drives bureaucrats to use unconscionable measures to coerce citizen compliance.
An illustration comes from the FBI's Counterterrorism Analysis Section in their publication, Sovereign Citizens - A Growing Domestic Threat to Law Enforcement.


"The FBI considers sovereign-citizen extremists as comprising a domestic terrorist movement, which, scattered across the United States, has existed for decades . . . Sovereign citizens do not represent an anarchist group, nor are they a militia, although they sometimes use or buy illegal weapons. Rather, they operate as individuals without established leadership and only come together in loosely affiliated groups to train, help each other with paperwork, or socialize and talk about their ideology. They may refer to themselves as "constitutionalists" or "freemen," which is not necessarily a connection to a specific group, but, rather, an indication that they are free from government control. They follow their own set of laws. While the philosophies and conspiracy theories can vary from person to person, their core beliefs are the same: The government operates outside of its jurisdiction. Because of this belief, they do not recognize federal, state, or local laws, policies, or regulations."


Such sentiments demonstrate that civil liberties have no place in the realm of federal law enforcement. Authoritarians assume that government automatically possesses authenticity because it claims to hold a monopoly of force within the society. Rational and balanced observers of the history and government abuses, especially to their own citizens, must conclude that arrogant superiority, manifested by magistrates and constables, has caused untold atrocities and suffering.

Resistance to unchecked governance through punitive social control and mind manipulation is the theme of arguably the most significant television series ever filmed, The Prisoner. The episodes of this 1960's British cult production are not simply offbeat entertainment, for it deals with some of the most pronounced maltreatments and psychological torture in a society of distorted reality.

For those not familiar with the program,


"Patrick McGoohan plays a man who resigns from a top secret position and is abducted from his London home. He finds himself in a beautiful village where everything is bright and cheerful - the people, their clothes, the buildings, the flowers. But despite this rosey exterior, the village serves a sinister purpose. People are forcibly brought there in order to have their valuable knowledge protected or extracted. Everyone in the Village is assigned a number instead of a name - the Prisoner is Number Six. Chief interrogator and administrator is Number Two, but he isn't the boss - an unseen Number One is the boss.

Failure is not tolerated in the Village, and most episodes feature a new Number Two, though some are privileged to return for a second chance to break Number Six and discover why he resigned.

The Prisoner struggles to keep this information from his captors and to find out which side runs the Village and where it is. He strives to discover the identity of Number One, and above all, he attempts to escape."


The global culture has changed in the forty-five years since No. 6 engaged in his existential struggle to preserve his dignity as a Sovereign Man. By any objective standard the attitudes and conditions in the world toward respecting the self-worth of the individual has descended into a new Dark Age of totalitarian despotism.

[...]



Read the full article at: batr.org





---
Tune into Red Ice Radio:
Dean Clifford - Hour 1 - The Sovereign Citizen
Mary Croft - Birth, Man, Corporations & Law of the Sea
John Harris - Illusion, Common and Commercial Law & the Ego
John Harris - The Corporate World of the Mind