Thousands of migrants from Calais to take over English hamlet of Earnley, West Sussex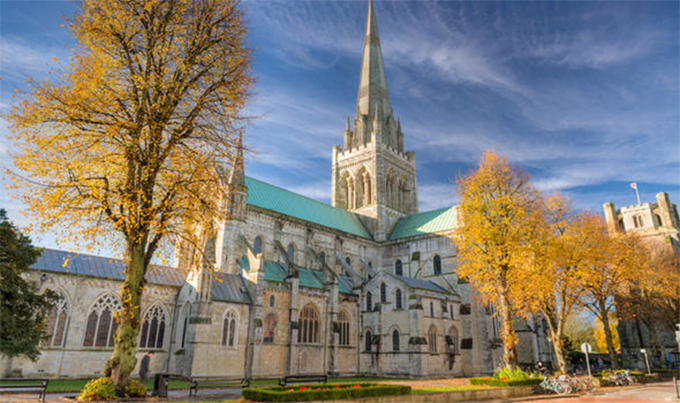 Earnley is near Chichester, the UK's smallest city



Residents of the tiny hamlet - which has about 70 homes, one church and no shops - are concerned the arrival of the men will put their safety at risk.

And business owners in nearby Bracklesham, where the nearest shop is, are worried the influx of refugees will put their fragile tourist industry at risk.

Louise Chater, clerk at Earnley Parish Council, said residents were concerned the refugee centre would be the first thing tourists heard about Earnley which would put them off.

She said: "Tourism is the main source of income in the parish and people are very worried this would put holidaymakers off and employment would be affected."

A nearby business owner, who did not want to be named, said: "Everyone was very sympathetic of their plight at a meeting we had but there was a general feeling of concern.

"Whether they're in tweed jackets or tracksuits, in Earnley or London, this many all-male refugees who may not speak English or understand our culture will affect the feeling of the village.

"Some people I spoke to who are planning to move to Earnley said they will pull out of an offer on a house if the plans go through. Many of us feel sorry for them but this tiny rural setting just doesn't seem appropriate for them or us."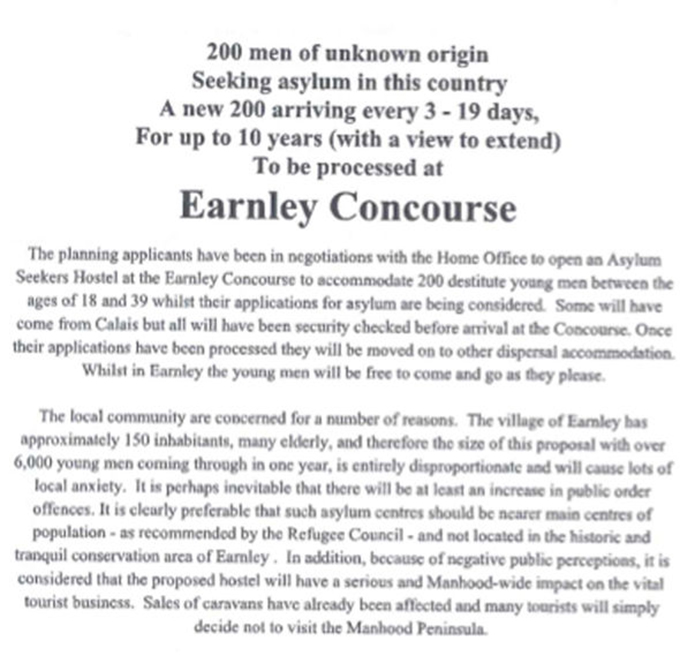 Flyers from concerned residents were distributed around Earnley



Stone Harbour Limited is the company applying for the building's change of use and has also put forward plans to turn Grade II-listed Earnley Place, on the same site, into a small events and wedding venue.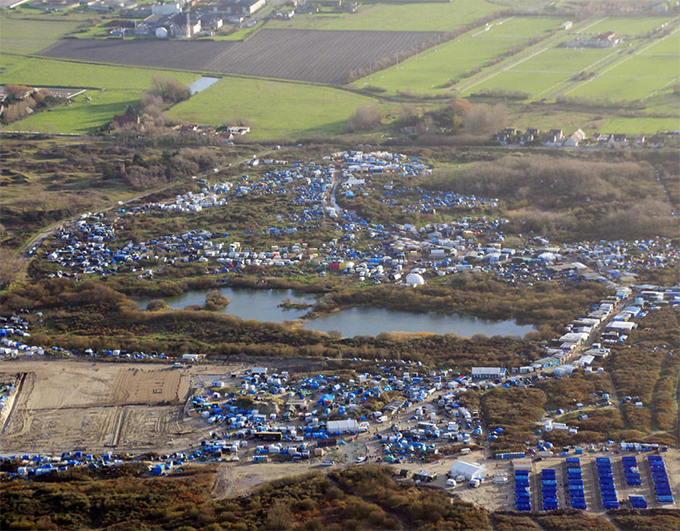 Aerial views over the Jungle Camp recently, which has seen a transformation withing the community including shops being built



The site would be run by Clearsprings, one of three companies contracted by the Home Office to provide asylum seeker accommodation under a multi-million pound contract called COMPASS.

On their application form to the council, no mention was made of what Earnley Concourse was to be turned into, with villagers only finding out indirectly recently.



David Taylor, 66, and his wife have lived five-minutes away from the site for 36-years and are devastated by the proposal.

The truck driver, who used to work at Earnley Concourse's maintenance department, said: "There is little round there other than farmland, so what are 200 people going to do?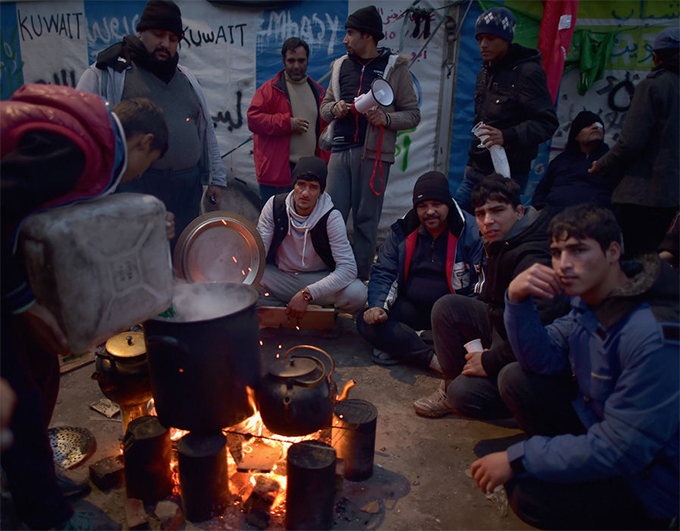 Migrants gather round a fire as they start to cope with winter conditions at the camp



"I know lots of truckers who go through Calais and they are scared going through there because of the people's behaviour.

"You just can't drop a community of that size, which will keep changing, on us.

"It's a nice area with quite big houses and a fair bit of money, but what will happen to house prices. People won't be able to sell and if the people are there just three to 19 days how many are they expecting to come in?"

A statement from Clearsprings to the parish council, said: "It is Clearsprings intention to provide sufficient education and entertainment that their guests would neither wish to, nor have the need to, leave the site.

"The site has its own classrooms, shop, cinema, games rooms and gym."

It added: "Every guest will have already gone through the first stage of checks to include security checks and thorough health screening.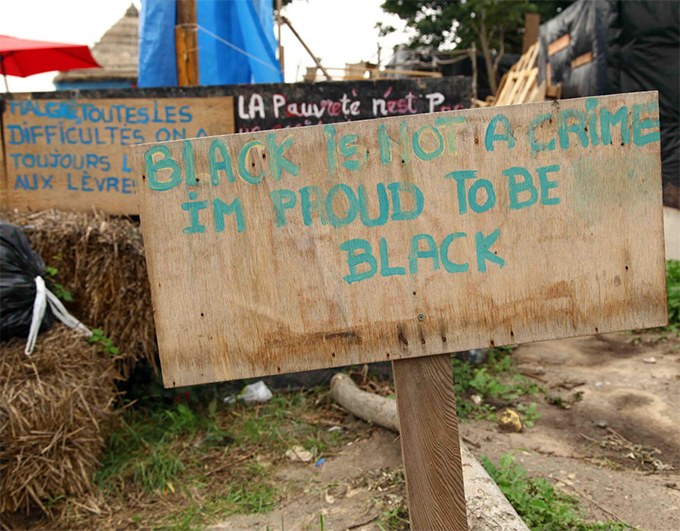 Signposts at The Jungle refugee camp, Calais, France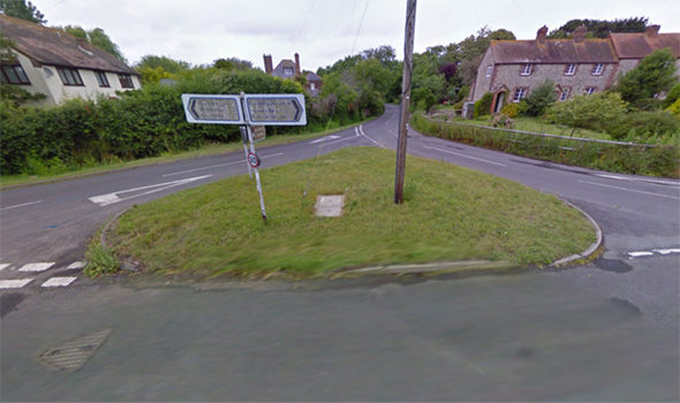 The idyllic village only has 150 residents



"Should an agreement be reached to put The Concourse to this worthy use we would expect our neighbours to notice little difference to when we house over 200 foreign school children.

"We have been very encouraged by the feedback we have received from many neighbours, the church, local charities and the wider Chichester community."

A Home Office spokesman said: "We can confirm that one of our contractors (Clearsprings) has submitted a planning application for a change of use for a site near Chichester.

"We await the council's decision on the application."

He said decisions on where to house asylum seekers was down to individual contractors, who bear the cost.

He added: "Sites for initial accommodation, such as that being considered at Earnley, are run by our contractors at a number of locations across the UK."

He refused to reveal the locations of all current and planned sites across the UK, adding: "We do not actively discuss the locations of initial asylum accommodation, for the protection and privacy of these vulnerable people."

He said: "The proposal is for the site to be used for up to six months for short-term accommodation.

"The site is not part of the Vulnerable Persons Relocation Scheme, under which 20,000 people who have fled from Syria are being brought from the region over the next five years to be given refuge in the UK.

"If someone is found not to need our protection, we expect them to leave the country voluntarily. Where they do not, we will seek to enforce their departure."

Source: express.co.uk