UN Considers "Green Helmet" Climate Army
Special meeting to discuss 'green helmets' force to intervene in conflicts caused by rising seas levels and shrinking resources

A special meeting of the United Nations security council is due to consider whether to expand its mission to keep the peace in an era of climate change.

Small island states, which could disappear beneath rising seas, are pushing the security council to intervene to combat the threat to their existence.

There has been talk, meanwhile, of a new environmental peacekeeping force – green helmets – which could step into conflicts caused by shrinking resources.

The UN secretary general, Ban Ki-Moon, is expected to address the meeting on Wednesday.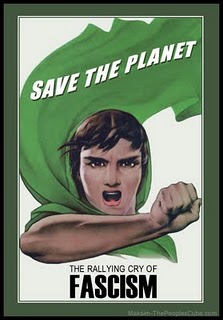 But Germany, which called the meeting, has warned it is premature to expect the council to take the plunge into green peacemaking or even adopt climate change as one of its key areas of concern.

"It is too early to seriously think about council action on climate change. This is clearly not on the agenda," Germany's ambassador to the UN, Peter Wittig, wrote in the Huffington Post.

"A good first step would be to acknowledge the realities of climate change and its inherent implications to international peace and security," he wrote.

Bringing the security council up to speed on climate change could be a challenge, however.

The Pentagon and other military establishments have long recognised climate change as a "threat multiplier" with the potential to escalate existing conflicts, and create new disputes as food, water, and arable land become increasingly scarce.

Wittig seems to agree, noting that UN peacekeepers have long intervened in areas beyond traditional conflicts.

"Repainting blue helmets into green might be a strong signal - but would dealing with the consequences of climate change - say in precarious regions - be really very different from the tasks the blue helmets already perform today?" he wrote.

In an official "Concept Note" ahead of the meeting, Germany said the security council needed to draw up scenarios for dealing with the affects of extreme temperatures and rising seas. How would the UN deal with climate refugees? How would it prevent conflicts in those parts of Africa and Asia which could face food shortages?

But there is a deep divide over whether the security council should even consider climate change as a security issue.

China, for example, argues that the security council should leave climate change to the experts.

However, small island states in the Pacific, which face an existential threat due to climate change, have been pushing the council to act for years.

"The security council should join the general assembly in recognising climate change as a threat to international peace and security. It is a threat as great as nuclear proliferation or global terrorism," Marcus Stephen, the president of Nauru, wrote in a piece in the New York Times.

"Second, a special representative on climate and security should be appointed. Third, we must assess whether the United Nations system is itself capable of responding to a crisis of this magnitude."

Read the full article at: guardian.co.uk