US wants Russia to 'return' Snowden, not 'extradite': ambassador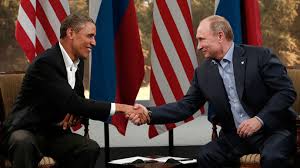 U.S. Ambassador to Russia Michael McFaul said that Washington wants fugitive intelligence leaker Edward Snowden returned to the United States and not extradited, news reports said Thursday.

"The U.S. is not asking for 'extradition,' but simply the return of Mr. Snowden. We have sent many people back to Russia," McFaul said in his Twitter blog.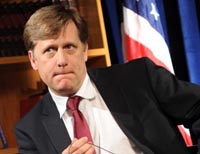 McFaul did not clarify what he meant by "return" and the message no longer appears on the ambassador's blog.

The diplomat said Monday that Snowden ought to be returned to the U.S. to face felony charges.

Earlier Kommersant reported that Washington sent Moscow an official document, requesting Snowden's extradition.

However, that Russia does not have legal grounds for extraditing Snowden, the head of the Federal Migration Service's public council, Vladimir Volokh, said.

"The transfer of Snowden to the U.S. would contradict every international legal norm," Volokh said.

He added that Russia is a member of the Geneva Convention relating to the status of refugees of 1951 which forbids the extradition of a person a state in which they will be in danger.

The American is still stuck in the transit area at Sheremetyevo Airport where he has been since June 23 when he arrived from Hong Kong.

[...]

Read the full article at: themoscowtimes.com