Watching UK: A silent explosion of private investigators in Britain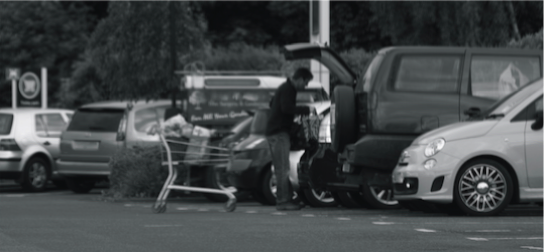 Private investigation firms are multiplying across the UK: As the technology used by undercover snoopers becomes cheaper and increasingly advanced, the practice continues to grow, with even town authorities using them to bypass privacy laws.

'A CCTV camera for every 14 citizens' is a widely cited statistic in the UK, despite exact numbers being difficult to calculate. However, surveillance takes on a much more human guise in the form of the private investigative units which have sprung up around the country.

Unlicensed and unregulated, anyone can adopt the title of 'private investigator' as they conduct covert surveillance operations.

"If I want to go out and do surveillance – I don't have to get any authority from anybody if it's ordinary surveillance one-to-one," said James Harrison-Griffiths, a former police detective inspector.

Harrison-Griffiths aired concern over the potentially disastrous consequences of this loose policy:

"There's a lot of people that disappear – under pressure from people to do certain things that they don't want to do, and then the people that are pressuring them want to find them, and you've got to do your due diligence and make sure you're not putting anybody in a position of danger." The lack of governmental regulation on such investigators has been a source of great concern among British campaigners. UK privacy watchdog Big Brother Watch (BBW) stated in March that the current legal framework for regulating the activities of private investigators is wholly inadequate.

"I think it's absolutely essential that we have some kind of regulation over private investigators – a licensing system that means that we know exactly who is licensed and the means of surveillance that they are using," said Emma Carr of BBW.

But despite these fears, a variety of UK authorities have been using the firms to conduct operations against their own citizens.

The total amount spent by councils, public authorities and government departments commissioning external organizations to carry out surveillance was nearly £4 million (over $6 million) for the years 2010-2011 and 2011-2012, according to a BBW report published in March.

There are an estimated 10,000 private investigators currently working in Britain, and the industry continues to grow.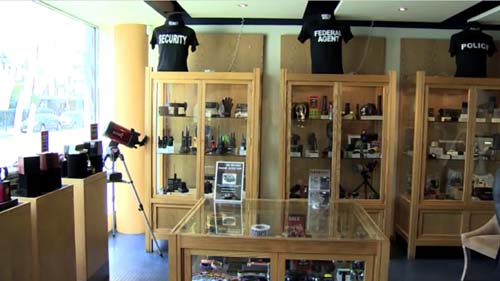 There are whole shops in the UK dedicated to the sale of equipment utilized by private investigators.


"It's moving from the shadows and onto the high streets as the cost of covert devices falls, more and more individuals are making use of surveillance gadgets, easily available," RT correspondent Sara Firth said.

Private investigation firms employ a wide variety of people to carry out surveillance operations, leading Harrison-Griffiths to comment that surveillance in Britain is now just a

"way of life." "It's not difficult to make yourself invisible; it's more difficult to be relaxed while you're doing it," said 21-year-old Olivia, who works at UK firm Answers Investigation. The firm has been known to employ girls as young as 16, who pose as teenagers doing school projects.

"When you first start, you're always thinking oh my goodness, they know, I just know they know, but actually, they don't," Olivia explained.

"I'm just not suspected at all." The availability of information – combined with ongoing fast-paced technological improvements in surveillance equipment that can be hidden in handbags and coffee cups – means that although the work requires a degree of analytical thinking and the covert tailing of individuals, some information-based operations are relatively easy to carry out.

[...]

Read the full article at: rt.com