WWII fighter plane found perfectly preserved in the Sahara
The Kittyhawk P-40 has remained unseen and untouched since it came down on the sand in June 1942 and has been hailed the "aviation equivalent of Tutankhamun's Tomb".

It is thought the pilot survived the crash and initially used his parachute for shelter before making a desperate and futile attempt to reach civilisation by walking out of the desert.

The RAF airman, believed to have been Flight Sergeant Dennis Copping, 24, was never seen again.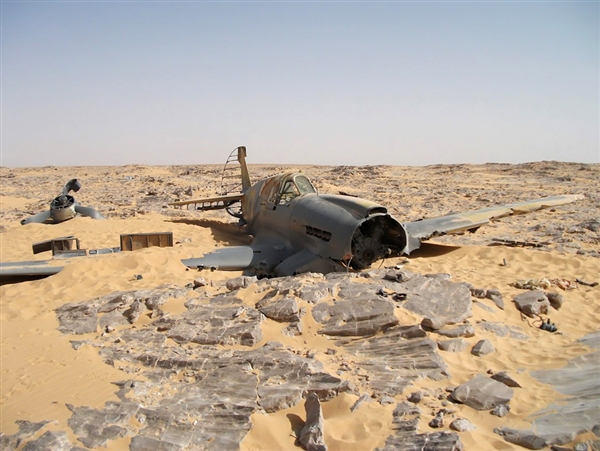 "The discovery of the Curtiss P-40 Kittyhawk in the Sahara Desert was described by one military historian as "the aviation equivalent of Tutankhamun's Tomb." Image: MSNBC.msn.com/Jakub Perka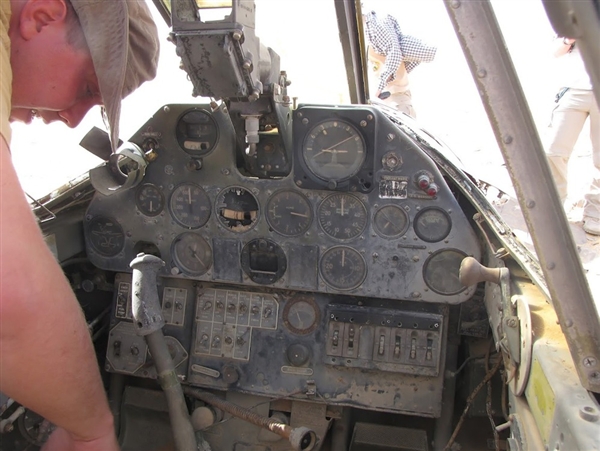 "The plane's cockpit is in remarkable though dusty condition." Image: MSNBC.msn.com/Jakub Perka



The single-seater fighter plane was discovered by chance by Polish oil company worker Jakub Perka exploring a remote region of the Western Desert in Egypt, about 200 miles from the nearest town.

Most of its cockpit instruments are intact and it still had it guns and ammunition before they were seized by the Egyptian military.

There are also signs of the makeshift camp the pilot made alongside the fuselage.

No human remains have been found but it is thought the pilot may lie within a 20 mile radius of the plane.

The RAF Museum at Hendon, north London, has been made aware of the discovery and plans are underway to recover the aircraft and display it in the future.

A search will also be launched in the hope of finding the lost airman.

The defence attache at the British embassy in Cairo is due to visit the scene in the near future in order to officially confirm its discovery and serial number.

But there are fears over what will be left of it after locals began stripping parts and instruments from the cockpit for souvenirs and scrap.

Historians are urging the British government to step in sooner rather than later and have the scene declared as a war grave so it can be protected until the plane is recovered.

Military historian Andy Saunders said: "The aviation historical world is hugely excited about this discovery.

"This plane has been lying in the same spot where it crashed 70 years ago. It hasn't been hidden or buried in the sand, it has just sat there.

"It is a quite incredible time capsule, the aviation equivalent of Tutankhamun's Tomb.

"It is hundreds of miles from anywhere and there is no reason why anyone would go there.

"It would appear the pilot got into trouble and just brought it down in the middle of the desert.

"He must have survived the crash because one photo shows a parachute around the frame of the plane and my guess is the poor bloke used it to shelter from the sun.

"The radio and batteries were out of the plane and it looks like he tried to get it working. If he died at the side of the plane his remains would have been found.

[...]

Read the full article at: telegraph.co.uk