A symbol of the building of the modern world
Related article: EU leaders sign The Lisbon Treaty (The New EU Constitution)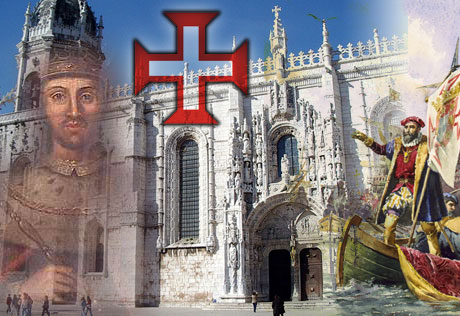 Regarded as the pre-eminent symbol of Portugal's history as a powerhouse of European exploration, Lisbon's Jeronimos Monastery is a fitting location for the signing of the EU reform treaty.
The magnificent complex was started in 1502 by King Manuel I to commemorate Vasco da Gama's voyage as commander of the first ships to sail directly from Europe to India.

Located at the entrance to the port of Lisbon, the monastery was built on the site of an earlier hermitage where the monks of the Order of Christ, a Portuguese successor to the Knights Templar, gave succour to passing sailors.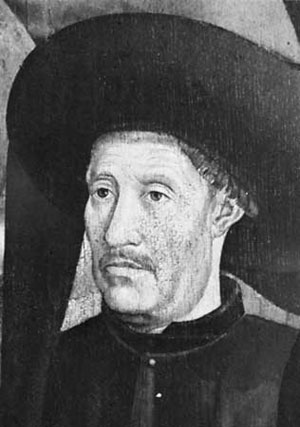 Henry the Navigator

That hermitage, the Ermida do Restelo, had been founded by Henry the Navigator, a Portuguese prince who lived from 1394-1460.

He was a noted patron of voyages of discovery along the western coast of Africa and the Madeira islands.

Opening up trade routes
Until Prince Henry's time, the most southerly point known by European sailors was Cape Bojador, a treacherous reef-surrounded headland on the western Sahara coast, in present day Morocco.

For generations, Spanish and Portuguese sea-lore had maintained that Africa was unnavigable past this point.

But eager to bypass the Muslim territories of north Africa and open up trade routes to the south, Prince Henry funded 15 expeditions to conquer the Cape before Captain Gil Eanes finally succeeded in 1434.

It was in Prince Henry's hermitage that da Gama and his crew spent their last night in Portugal in prayer before setting sail for India in 1497.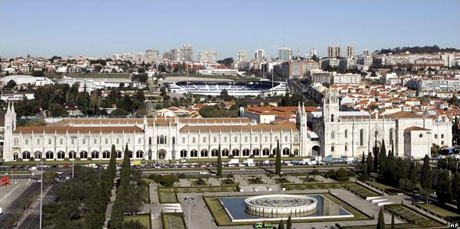 The monastery is a masterpiece of Manueline design


Upon their return two years later, King Manuel I commissioned the construction of a new monastery to give thanks to the Virgin Mary for da Gama's success.

The work was funded by a tax on eastern spices, with the exceptions of pepper, cinnamon and cloves.

Thanks to da Gama's passage to India the spices were in plentiful supply, allowing the architects to build a European Gothic masterpiece, regarded as the jewel of Manueline design.

King Manuel chose the monks of Order of St Jerome (Hieronymus monks) to occupy the Monastery.

Like their predecessors from the Order of Christ, the Hieronymus monks continued to provide spiritual guidance to the sailors passing through Lisbon throughout the Age of Discovery - the great period of European exploration from the 15th to 17th Centuries.

By the 16th Century these Portuguese sailors had helped build a huge empire embracing Brazil as well as swathes of Africa and Asia.

There are still some 200 million Portuguese speakers around the world today.

Foundations of our world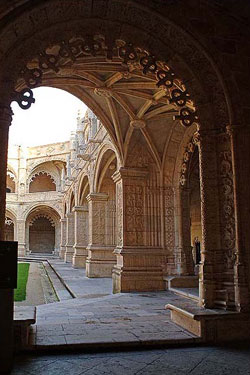 The monastery's connection to the sea is richly illustrated on the columns in the cloisters which are carved with coral, sea monsters and coils of rope.

Many great figures from Portuguese history are buried in the monastery, including its founder King Manuel and da Gama himself.

The monks remained in the monastery until 1833 when religious orders were dissolved in Portugal, at which point the building became owned by the state.

Declared a Unesco world heritage site in 1984, it is described by the UN cultural agency as a "reminder of the great maritime discoveries that laid the foundations of the modern world".

Article from: http://news.bbc.co.uk/2/hi/europe/7141972.stm