Alan Kurdi's family welcomed to Canada after new PM opens doors to 25,000 refugees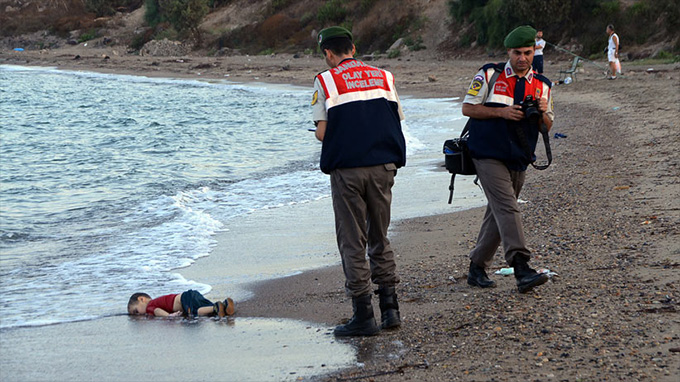 Relatives of Alan Kurdi have arrived in Canada as refugees four months after the Syrian boy's lifeless body washed up on a Turkish beach.

Mohammed Kurdi, Alan's uncle, thanked Canadians for making his dream come true after landing in British Colombia today.

Mohammed, his wife and their five children were greeted at Vancouver International Airport by his sister Tima, who sponsored them.

Speaking through Tima, who translated from Arabic, he told a throng of reporters: "I'm happy! Very happy!"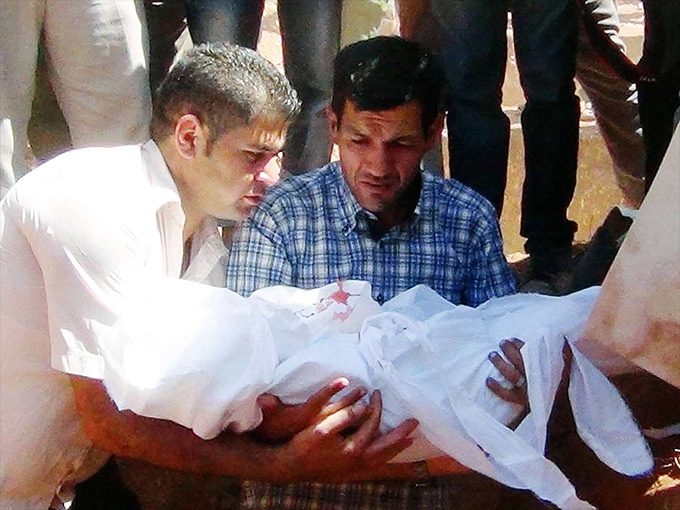 Three-year-old Alan drowned while crossing the waters between Turkey and Greece in September – sparking worldwide concern for the refugee crisis.

His brother Ghalib, five, and their mother Rehana also died after paying people smugglers to escape war-torn Syria.

Meanwhile: State Dept. counts "bringing peace" to Syria as a 2015 win

Canadian leader Justin Trudeau has pledged to welcome 25,000 Syrian refugees the new by the end of February.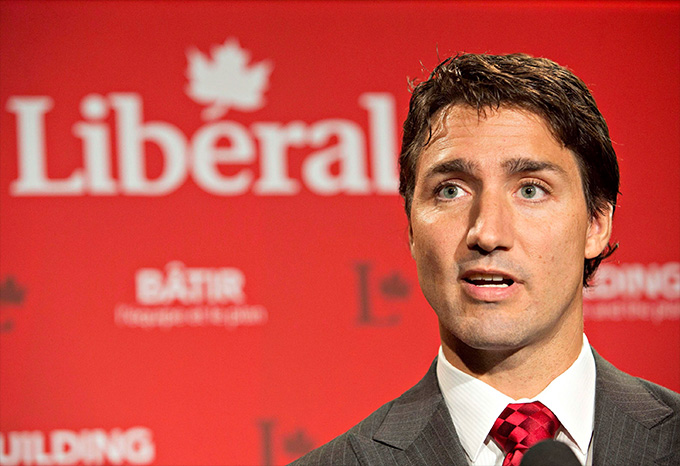 Justin Trudeau



But officials last week admitted the government is unlikely to meet its target of 10,000 by New Year's Day.

Just 2,413 refugees had arrived on Canadian soil by Boxing Day, according to the latest statistics.

After the tragedy Alan's father Abdullah Kurdi said family hoped to join his sister Tima in Canada.



But Abdullah has since declined to leave his home in Iraq's Kurdistan region.

Asked if she had a message for Abdullah, Tima yesterday said: "All of us here wish you were here with us."



She added: "Thank you Canadian people. Thank you Prime Minister Trudeau for opening the door and showing the world how everyone should welcome refugees and save lives."

Mohammed Kurdi has been in Germany since leaving his family in Turkey seven months ago to find work.

He had yet to meet his youngest child, who was born in July, but the family reunited in Frankfurt before flying to Canada.

Mohammed Kurdi, his wife and children will stay with Tima and her family in British Columbia for now.

The brother and sister are planning to work together at Tima's new hair salon, Kurdi Hair Design.



Source: express.co.uk