Confirmed: Section of Gotham Renamed "Sandy Hook" in Latest 'Dark Knight' Release
A few days ago we posted an article pointing out that director Christopher Nolan's latest Batman release "The Dark Knight Rises," which was recently released on DVD, bizarrely featured a mention of the words "Sandy Hook" (at approximately 1:58).


Since that "minor coincidence," we've scoured the Batman movies and pored over various Gotham City maps to find anything that could support the theory that the movies may have had hints of foreknowledge of the tragic massacre that occurred last week, because where there's smoke, there's usually fire.




What we've found is interesting to say the least.




We looked at different maps of Batman's fictional home town Gotham City and compared them with each of the films.




In the latest film, the southern section of Gotham is without a doubt called "Sandy Hook," however, according to our research, this section was renamed somewhere between the first film and the last.




Take a look at the map in this still frame found in the first Batman movie, "Batman Begins," taken around 14:41: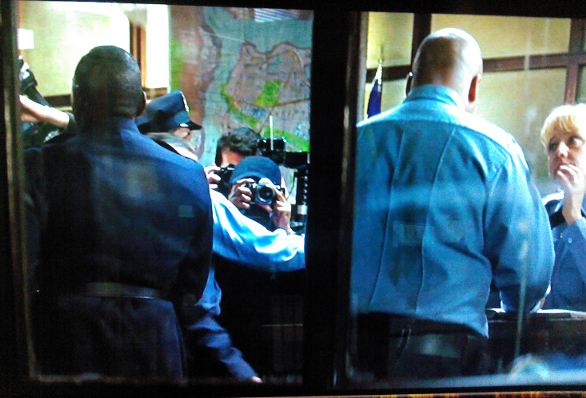 Although blurry, the colors match up with the map below, in which the southern section in question is called, "South Hinkley," not "Sandy Hook":
See the below comparison: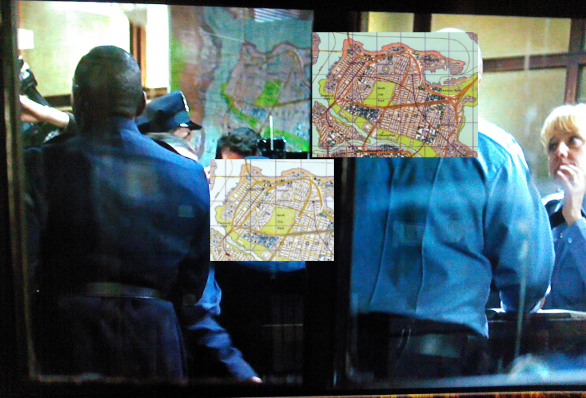 Also, the design of the map is different than ones seen in "The Dark Knight Rises:"
In "The Dark Knight Rises," the Sandy Hook island holds the Gotham stadium that super-villain Bane demolishes.
A book titled "The Dark Knight Manual," the "definitive guide to his tools, vehicles, and technologies," was published, according to Amazon, on July 10, 2012 and features a map in which the section is called "South Hinkley," not "Sandy Hook." The book is described as "an in-world exploration of Christopher Nolan's Batman," and was released nearly simultaneously with the "Dark Knight Rises" movie, yet it fails to reflect the southern Gotham island as "Sandy Hook."
Meanwhile, numerous December 2011 posts tell of promotional material being sent out by Warner Brothers in advance of the "Dark Knight Rises," curiously with maps.


Screen capture taken from FirstShowing.net.




The website FirstShowing.net says they received a package containing a "new Bane 'Fire Rises' t-shirt that comes in a tube wrapped in a map of Gotham City." In this promotional material, vividly showing Bane's "strike zones," the map shows the southernmost island is titled "Sandy Hook." A tip of the hat to the Gothamist who also informed their readers of this.



[...]

Read the full article at: infowars.com