Diana documentary screened in Cannes slams Britain's royal family as 'gangsters in tiaras'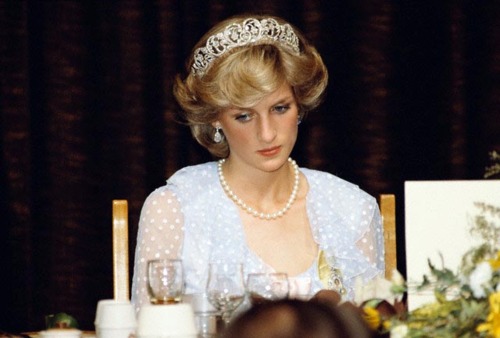 A provocative new documentary that made its debut Friday at the Cannes Film Festival claims Britain's royals are racist "gangsters in tiaras" and Prince Philip is a womanizing psychopath.

The movie "Unlawful Killing" revives claims that Princess Diana — adored by millions as the "people's princess" but viewed in royal circles as an embarrassing loose cannon — was murdered by the British establishment. The film was screened Friday for the first time at the festival.

It bills itself as "the antidote to 'The King's Speech'" and depicts the royal family as feudal relics presiding over a network of official cronies at taxpayers' expense. Director Keith Allen says, however, it's "not an attack on the monarchy."

"I don't think it's anti-monarchy," he said. "I think it may be questioning capitalism."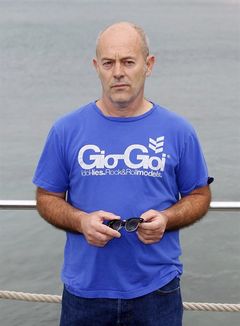 Director Keith Allen poses during a photo call for Unlawful Killing, at the 64th international film festival, in Cannes, southern France, Friday, May 13, 2011. (AP Photo/Francois Mori)


The film takes its title from the verdict of an official British inquest into Diana's 1997 death in a Paris car crash. The jury ruled the princess was unlawfully killed, but deflated claims of a conspiracy, blaming "grossly negligent driving" by her drunk and speeding driver and pursuing vehicles.
But the movie by actor Allen — father of singer Lily Allen — revisits conspiracy theories put forward by Mohamed Al Fayed, whose son Dodi was Diana's boyfriend at the time and died in the same crash.

Fayed, the billionaire former owner of London's Harrods department store, funded the 2.5 million pound ($4 million) documentary. He has long maintained that his son and Diana were killed by the British secret service at the behest of an establishment horrified by her romance with a Muslim man.

The film begins with Diana's prediction in a 1995 letter to a friend that "my husband is planning an 'accident' in my car" and attempts to expose holes in the coroner's inquest.

It poses more questions than it answers. Who was in the white Fiat that witnesses saw in the Alma Tunnel just before the crash? Was driver Henri Paul really drunk or did someone tamper with his blood samples? Why did a French ambulance take so long to arrive?

"I didn't want to make a sensationalist film," Allen said, calling the documentary a "forensic account" of a legal process that "doesn't add up."

The film certainly doesn't pull punches. Critics would say it lashes out in all directions, scattering accusations of royal racism, judicial complicity and media laziness.

Read the full article at: winnipegfreepress.com


---


2Di4 -- The Unlawful Killing of Princess Diana (Sneak Preview)

Video from: YouTube.com

Unlawful Killing Official Trailer

Video from: YouTube.com

David Icke - The Murder of Princess Diana (The Truth About The Royal Family)

Video from: YouTube.com