Puerto Rico Rejects Gay Marriage, SCOTUS Ruling 'Doesn't Apply Here'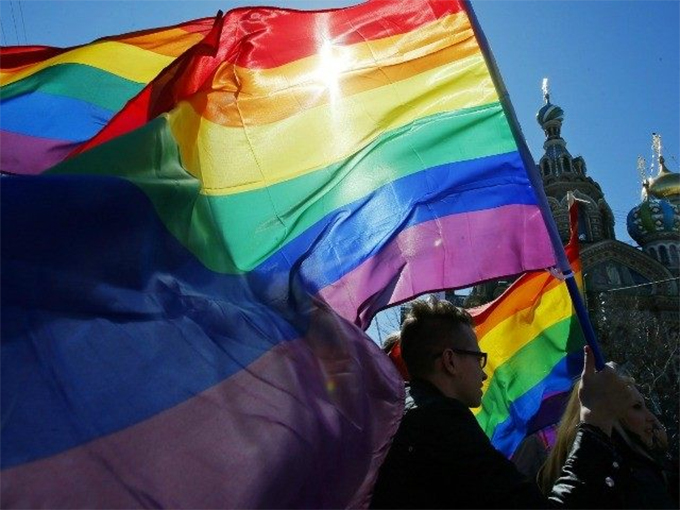 Because of Puerto Rico's ambiguous political status vis-à-vis the United States, a federal judge in Puerto Rico ruled Tuesday that the Supreme Court's decision to impose gay marriage doesn't apply on the island, which is a commonwealth with a unique constitutional status.

The Commonwealth of Puerto Rico has its own Civil Code, which enshrines traditional man-woman marriage in the recognized definition of the institution. It states that marriage is "a civil institution, originating in a civil contract whereby a man and a woman mutually agree to become husband and wife and to discharge toward each other the duties imposed by law."

Federal district judge Juan Perez-Gimenez based his ruling on the contention that the Constitution's Fourteenth Amendment does not apply to Puerto Rico, which allowed him to uphold the commonwealth's ban on same-sex marriage.

In his ten-page opinion, Perez-Gimenez said that the Supreme Court's decision last June in Obergefell v. Hodges was based on that amendment alone, and a series of century-old Supreme Court rulings put the island outside of that provision.

"One might be tempted to assume that the constant reference made to the 'States' in Obergefell includes the Commonwealth of Puerto Rico," Perez-Gimenez wrote in his decision. "Yet, it is not the role of this court to venture into such an interpretation."

In his decision, Perez-Gimenez cites Murphy v. Ramsey, an 1885 Supreme Court Ruling against polygamy, which examined the case of Utah, which at the time enjoyed pre-state status not unlike that of Puerto Rico today.

The SCOTUS decision reads:


For, certainly, no legislation can be supposed more wholesome and necessary in the founding of a free, self-governing commonwealth, fit to take rank as one of the co-ordinate states of the Union, than that which seeks to establish it on the basis of the idea of the family, as consisting in and springing from the union for life of one man and one woman in the holy estate of matrimony; the sure foundation of all that is stable and noble in our civilization; the best guaranty of that reverent morality which is the source of all beneficent progress in social and political improvement.


Obergefell v. Hodges, which wiped out all existing state laws regarding the identity of marriage as consisting in the union of one man and one woman, was perhaps the most contested Supreme Court decision in U.S. history and one of the most egregious cases of radical judicial activism.

In an unprecedented show of disapproval, all four dissenting U.S. Supreme Court justices rendered independent dissenting opinions for the case, employing some of the fiercest rhetoric imaginable to register their disgust with the sloppy jurisprudence underlying the majority ruling.

In his 27-page dissent, Chief Justice John Roberts lamented the Court's usurpation of democratic process by legislating its own view of marriage. "Under the Constitution," he noted, "judges have power to say what the law is, not what it should be." The majority decision, he declared, is "indefensible as a matter of constitutional law."

"The majority's decision is an act of will, not legal judgment," Roberts stated. "The right it announces has no basis in the Constitution or this Court's precedent."

Similarly, Justice Samuel Alito argued that the majority decision "usurps the constitutional right of the people" to decide whether to keep or alter the traditional understanding of marriage.

In a prophetic gaze forward, Alito observed that the ruling "will be used to vilify Americans who are unwilling to assent to the new orthodoxy."

"Today's decision shows that decades of attempts to restrain this Court's abuse of its authority have failed," Alito concluded.

Puerto Rico's legal resistance to the Obergefell ruling underscores the fact that just because five unelected justices can impose their will on the American people, it doesn't mean the issue will go away.

Source: breitbart.com