Suspicions, doubts linger after pope's butler verdict. A wider conspiracy?
The swift conviction of Pope Benedict's former butler leaves lingering suspicions that he was a pawn in a much larger Vatican intrigue involving infighting in the papal court and alleged corruption at the highest levels of the Roman Catholic Church.

Despite the Vatican's desire to quickly turn the page on one of the worst scandals in its recent history, the trial of Paolo Gabriele for leaking sensitive documents has left many questions unanswered, leading some to call it a whitewash.


Pope Benedict's former butler Paolo Gabriele (C) walks in the court at the Vatican October 6, 2012.



Gabriele's trial was concluded at lightening speed, ending on Saturday after only four hearings and it was an open secret that proceedings would end before a three-week gathering of bishops from around the world began on Sunday.

"The Vatican whitewashes it all," headlined Il Fatto Quotidiano, one of the newspapers that published material leaked by Gabriele, who had privileged access to the papal apartments.

While other commentators were less categorical about the possibility of orchestrated cover-up, most agreed that the trial left many unsolved mysteries and lingering contradictions.

"It seems to me there was a clear effort by the Vatican to keep any revelations within boundaries," said John Allen, an author of numerous books on the Catholic Church and the papacy.

"Their attempt at transparency by holding the trial in the first place was only partly successful," he told Reuters.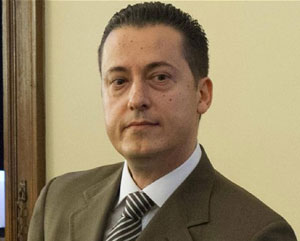 Gabriele was sentenced to 18 months in detention, to be served under house arrest in anticipation of a papal pardon.

The documents he leaked constituted one of the biggest crises of Pope Benedict's papacy, embarrassing the Vatican as it struggled to overcome a string of child sex abuse scandals involving clerics and mismanagement at its bank.

Gabriele told investigators he had acted because he saw "evil and corruption everywhere in the Church" and that information was being hidden from the pope.

[...]

Read the full article at: news.yahoo.com





---
Pope's butler fascinated by occult, Free Masons, spies and Vatican scandals
---