Vatican opens the Vatican Library to the public? Not quite.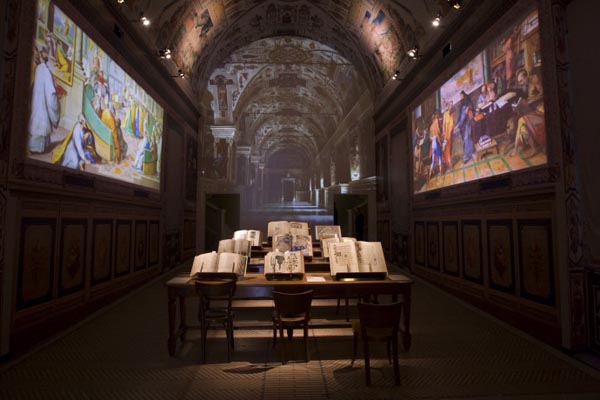 For those fervently praying for a glimpse of what the Vatican Library has to show, here's the opportunity of a lifetime: the Vatican has reconstructed a smaller version of their library for the public, and they will be opening the exhibit on Wednesday.

The exhibition recreates in smaller version the original Vatican Library's frescoed rooms.

Lovers of art pieces, ancient books, ancient documents and other illustrations will get to see and even touch the antique treasures—almost.

In fact, the displays are high quality facsimiles. But to preserve the sensation of authenticity, guests are required to wear white gloves before they are allowed to touch the facsimiles.

Most of the documents held in the original Vatican Library are antique materials and require careful handling because of their fragile state. The acidic content of human perspiration is damaging to the antique documents, which is why researchers and librarians are required to wear white cotton gloves when they are handling the papers.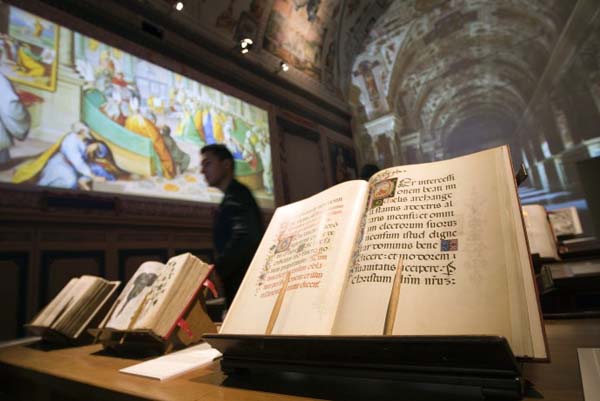 No need to bring your own gloves, though. The Vatican has gone so far as to provide the white cotton gloves themselves to the tourists upon their entry to the library.

One of the documents on display is the "Borgianus Latinus", which was a missal used by Pope Alexander VI.

Pope Alexander VI became pope in the same year that Christopher Columbus discovered America.

An antique edition of Dante's "Divine Comedy", which was published back in 1564, will also be featured at the exhibit.

Aside from the facsimiles, original works are also going to be displayed, such as a 7th century Koran — but viewers will not be allowed to touch these.
The real library contains over 1.6 million rare books, coins, manuscripts, wax seals and first editions.

The title of the exhibit is "Understanding the Vatican Library: a History Open to the Future". It is located at the left side of the colonnade at Braccio Carlo Magno. It will be open to the public until 31 Jan.

Article from: webinquirer.co.uk