Corporate Socialism: GM Says No Way It Will Pay Back $10 Billion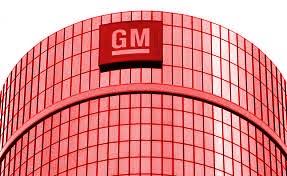 Obama considers Wall Street orchestrated bailout of GM to be signature success of his administration

It's another glaring example you're here to pay for the losses incurred by banks and transnational corporations.

General Motors CEO Dan Akerson said during a question and answer session at the National Press Club in Washington his corporation is not obliged to payback $10 billion the government plopped down to save the corporation from its own lousy business decisions.

Akerson explained the company is not responsible because the Treasury Department bought GM shares.

"I would not accept the premise that this was a bad deal," he said, explaining that the government is like any other shareholder. He said the bailout saved billions in tax revenue and helped social services, so it was worth it.

The Obama administration agrees. In fact, Obama considers the socialist bailout of General Motors and Chrysler to be the signature success of his administration.

According to the editorial board of the New York Post, $10 billion is the tip of an expensive iceberg:

The problem is that the real costs of the bailout are both higher and hidden. For one thing, bailing out a carmaker was certainly not what Congress had in mind when it passed the Troubled Asset Relief Program. For another, the political nature of the intervention ensured that when the claims were sorted out, politics guided the decisions as much as economics. That's why the United Automobile Workers Union made out and certain creditors did not.

"The preferential treatment given to the United Auto Workers accounts for the American taxpayers' entire losses from the bailout," the Wall Street Journal notes. "Had the UAW received normal treatment in standard bankruptcy proceedings, the Treasury would have recouped its entire investment. Three irregularities in the bankruptcy case resulted in a windfall to the UAW… We estimate that these three irregularities increased the cost of the bailout by $26.5 billion. The Treasury expects the auto bailout to ultimately cost taxpayers $23 billion. The funds diverted to the UAW account for the taxpayers' entire net loss."

"A solid pro-Obama constituency the unions were given a colossal gift courtesy of the American taxpayer. A company which made terrible products for decades and which paid its workers much too much, got to live another day because Obama knew he needed to win the northern Midwest in 2012," writes Nick Sorrentino.

Neil Barofsky points out that the bailout was orchestrated by Wall Street. "Led by Steven Rattner, the head of a Wall Street private equity firm, and Ron Bloom, a former investment banker and head of collective bargaining for the United Steelworkers Union, the auto team had plenty of Wall Street firepower but did not include in its ranks anyone with experience in the automobile industry," he writes. Moreover, when it came to screwing the owners of car dealership, "a bevy of Wall Street analysts" were behind the effort to stick it to small business on Main Street.

"The other big winners were the lawyers and government bureaucrats who handled the bailout," writes Peter Schweizer for the Washington Times. "When it came to making financial decisions affecting the automotive bailout, insiders and favorites made out well and outsiders were left outside. Nonunion workers saw their pensions go bust… This was not a financial decision — it was a political decision."

In addition to benefiting corporate labor, the bailout subsidized GM's outsourcing of jobs to China and Brazil.

"GM China President Kevin Wale said GM doesn't foresee any negative impact from the bankruptcy filing on its sales in China. Even so, the company was making efforts behind the scenes to minimize disruption," the Wall Street Journal reported days after GM filed for bankruptcy protection.

It stands to reason the outgoing CEO would dismiss billions of squandered dollars with a shrug. After all, this is how business is done in America, circa 2013. The American tax payer is expected to pay for the losses racked up by multinational corporations and mega-banks.

Article from: infowars.com