Human Brain Cells Make Mice Smart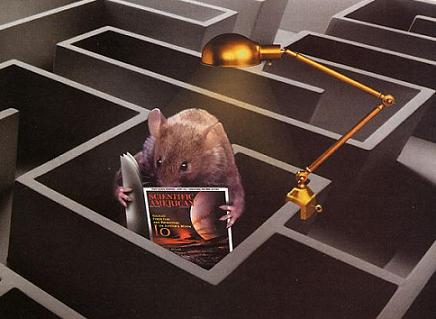 Study shows that intelligence derives from brain cells other than neurons

A team of neuroscientists has grafted human brain cells into the brains of mice and found that the rodents' rate of learning and memory far surpassed that of ordinary mice. Remarkably, the cells transplanted were not neurons, but rather types of brain cells, called glia, that are incapable of electrical signaling. The new findings suggest that information processing in the brain extends beyond the mechanism of electrical signaling between neurons.

The experiments were motivated by a desire to understand the functions of glia and test the intriguing possibility that non-electric brain cells could contribute to information processing, cognitive ability, and perhaps even the unparalleled cognitive ability of the human brain, which far exceeds that of any other animal.

Current thinking about how the brain operates at a cellular level rests on a foundation established over a century ago by the great Spanish neuroanatomist and Nobel Prize winner, Ramon ý Cajal, who conceived the "Neuron Doctrine." This doctrine states that all information processing and transmission in the nervous system takes place by electrical signals passing through neurons in one direction, entering through synapses on the neuron's root-like dendrites and then passing out of the neuron through its wire-like axon as high-speed electrical impulses that stimulate the next neuron in a circuit through points of close apposition called synapses. All thinking of how the brain receives sensory input, performs computational analysis, generates thoughts, emotions, and behaviors, rests on the Neuron Doctrine.

The possibility that glia, which lack any of the tell-tale attributes of neurons (dendrites, synapses, or axons) could contribute to information processing and cognition is well beyond traditional thinking.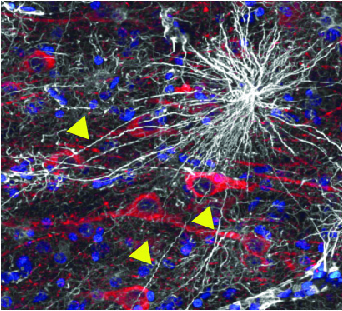 White cell is human astrocyte with the unique long tendrils that penetrate multiple layers of grey matter (yellow arrowheads).


[...]

Read the full article at: scientificamerican.com