Russian plane crash: Picture shows innocent 15-year-old girl who was sitting on bomb which killed 224 people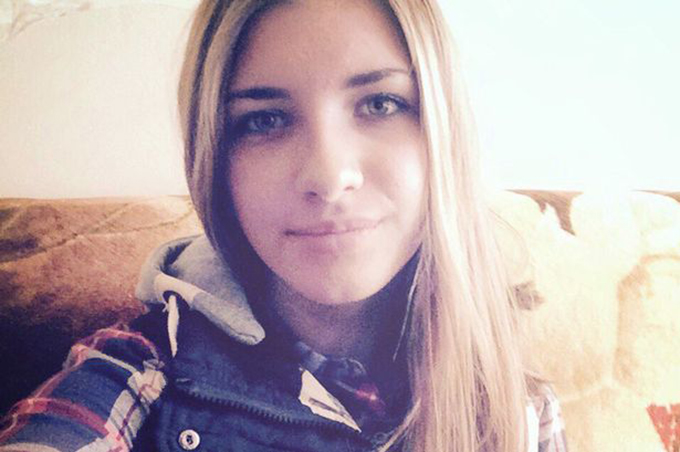 Victim: Russian plane crash victim Maria Ivleva 'was unwittingly sat on top of the bomb'



This is the innocent 15-year-old girl who was sitting on top of the huge bomb which brought down the doomed Russian jet.

Maria Ivleva is thought to have been the first to die in the terrorist atrocity after the explosive beneath her seat erupted with the force equivalent to "a kilo of TNT".

Tests carried out by investigators found that the centre of the blast happened in rows 30 or 31 on the Airbus A321, according to the Russian Secret Service.

The blast caused the plane to crash killing 224 passengers and crew.

A report in LifeNews said: "Investigators and secret service experts managed to locate the seat under which the terrorists planted the bomb which destroyed Airbus A321," said the report.

They believe that an explosive device was "likely" planted under seats 30A or 31A, and the people sitting there would most likely have died at once.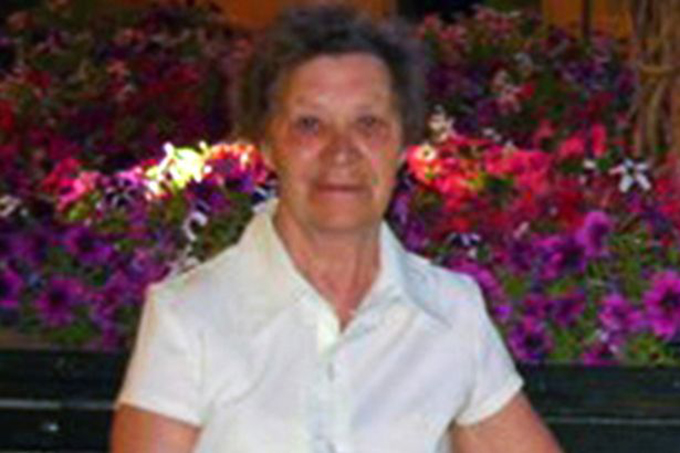 Killed: Russian plane crash victim Nadezhda Bashakova, who died in the crash in Egypt



"The bomb which was equal to one kilo of TNT exploded and its forces went forwards and hit the rows up to 27. The wave went slightly backwards too and hit the row 32.

"The experts who tested the parts and bodies noted that the people who occupied the seats near the bomb, almost certainly died at once."

The seats - and those around 30A and 31A - were occupied by Russian tourists who had been to Sharm El Sheikh, and were said to be innocent victims of the brutal attack.





The Russian authorities are working closely with the Egypians and British - who first provided intelligence suggesting a bomb was on board - to discover who planted it.

ISIS has already claimed responsibility for downing the plane, posting a chilling image of a drinks can they said contained the explosive device.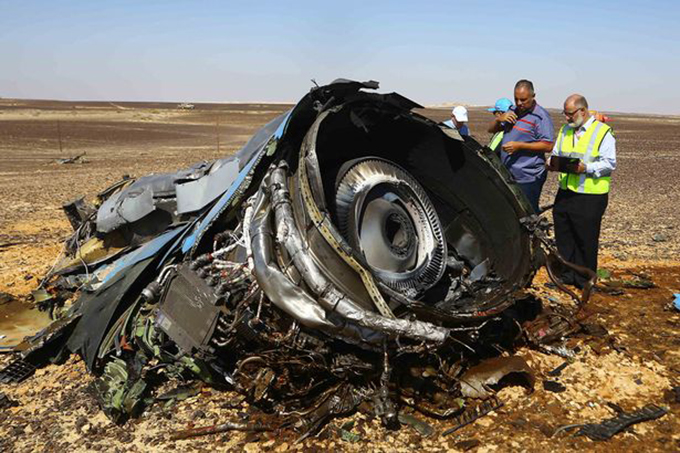 Russian investigators walks near wreckage a day after a passenger jet bound for St. Petersburg, Russia, crashed in Wadi el-Zolmat, a mountainous area in Egypt's Sinai Peninsula on November 1, 2015



Moscow has offered a $50 million (£32m) reward for information on how the bomb was put on the plane.

Plane records show that seat 30A was occupied by Nadezhda Bashakova, 77, from Volkhov in St Petersburg region,travelling with her daughter Margarita Simanova, 43, who sat in 30B.

The mother and daughter were experienced travellers and a year earlier visited Goa.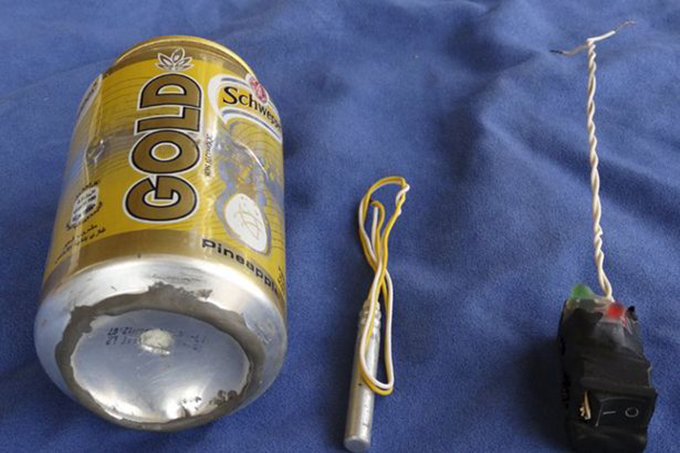 Claim: ISIS said the bomb was hidden inside a can of Schweppes Gold



In seat 31A was Maria Ivleva, 15, also from St Petersburg region.

She was with her mother Marina Ivleva, 44, who occupied seat 31B.

One theory is that the bomb could have been placed under the seat in the space where the lifejacket is located.

Source: mirror.co.uk