'The Interview' A Sony False Flag Hack and Hollywood's Empire of Mediocrity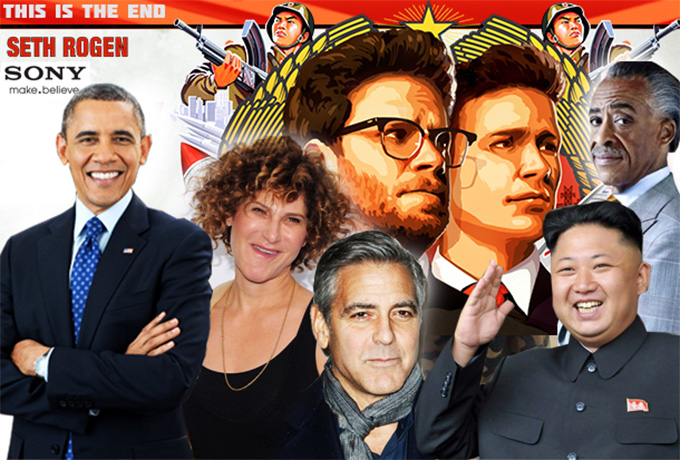 It's official: Sony Pictures has pulled the plug on The Interview – across all media platforms.

The chain of events which led to this point may forever be marked by historians as a seminal, watershed moment in this troubling epoch, known simply as, 'The Age of Stupidity'.

Without a doubt, the most exciting piece of foreign theater involving the US and North Korea since Dennis Rodman and The Fish That Saved Pyongyang…

It couldn't be any more ridiculous; a twisting and turning, real-life cloak and dagger drama seemingly tailor-made for Hollywood's ever-expanding child-like adult audience who tends to believe anything which comes from 'official sources' or Jon Stewart's Daily Show.

THE PLOT: A mysterious group of hackers who go by the intriguing name 'Guardians of Peace' (not to be confused with 'Guardians of the Galaxy') are said to have breached the company's firewalls and have stolen lots and lots of sensitive emails and data from Sony Pictures Entertainment in Hollywood.

ACTION: On Monday morning Nov. 24th, Sony employees log into their computers only to be greeted by a neon red skeleton on their monitor screens accompanied by the words, "#Hacked by #GOP," (no, not the Republican Party), followed by lots of threats to release data and post Hollywood secrets online in text-sharing sites like PasteBin, frequented by 'hactivists'.

Worst of all, the hack attack upset what is by far America's utmost important group of individuals – actors (including the one in the White House).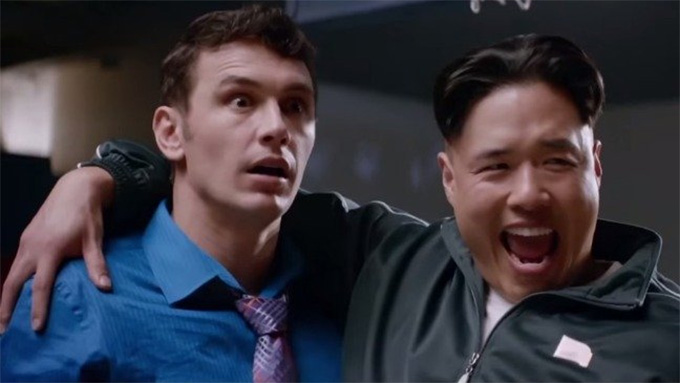 CANCELED: Was it down to terrorism, or just bad taste?

The whole affair is said to be very traumatic for Angelina Jolie, and Adam Sandler, and has also exposed a bitter turf war between the agents of both Charlize Theron and Scarlett Johansson. So studio execs are panicking, actors are traumatized, narcissistic sensibilities have been rattled, and publicists are really stressed-out too.

To make matters worse, these unknown, nameless and faceless hackers also oppose the release of Sony's new political 'comedy' (we'll use that term loosely), entitled, The Interview, which lovingly portrays the violent assassination of North Korea's Dear leader Kim Jong Un.

We're then told that "the hackers" are threatening (maybe virtual, or maybe real, they didn't specify) to unleash "Sept. 11-style" attacks against any theaters who dare screen the upcoming movie. How they would pull-off these attacks against thousands of US theaters simultaneously will forever baffle our media's fraternity of national security experts.

Then, all of the sudden and in unison, the media shouts and screams with of sort a confirmation: "Multiple reports suggest [!] U.S. government officials believe the attack is tied to the North Korean government", or so says the Washington Post.

In other words, they might just be making it up, and it wouldn't be the first time either. For all we know, much of this could have emanated from a publicity office somewhere in Los Angeles.

More tragically, the stars of the film, Seth Rogen and James Franco, have cancelled their media appearances on a number of really important programs (which no one I know actually watches), like The Jimmy Fallon Show.

No need to fear, George Clooney is here. Clooney is talking tough. He's figured it out and knows who did it, telling us in a Deadline interview: "It was North Korea."

According to Clooney, they've really crossed the Rubicon this time – the single biggest political tremor to hit Hollywood since McCarthy's red purges in the 1950′s. Bigger than when Arnold ran for governor even. I mean, it's really, really big. Huge. A whole new paradigm.

Read the rest: 21stcenturywire.com