The Kardashian 2013 Christmas Card: A Tribute to the Illuminati Entertainment Industry
If there was an award for the less Christmas-y Christmas card in the History of the world, I believe that the 2013 Kardashian Christmas card would take the prize. Shot by elite fashion photographer David Lachapelle, the card is a rather grim and depressing summation of the entertainment world – an industry ruled by a shadowy elite that is turning popular culture into a toxic wasteland populated with vacuous celebs such as the Kardashians.

The wide panoramic card is filled with symbolism and references describing everything that the Illuminati entertainment industry is about. The shot takes place in an abandoned movie theater, one that appears to destroyed and vandalized. Here's the card (click to enlarge).





There's a lot going on there, so let's look at it from left to right.

[...]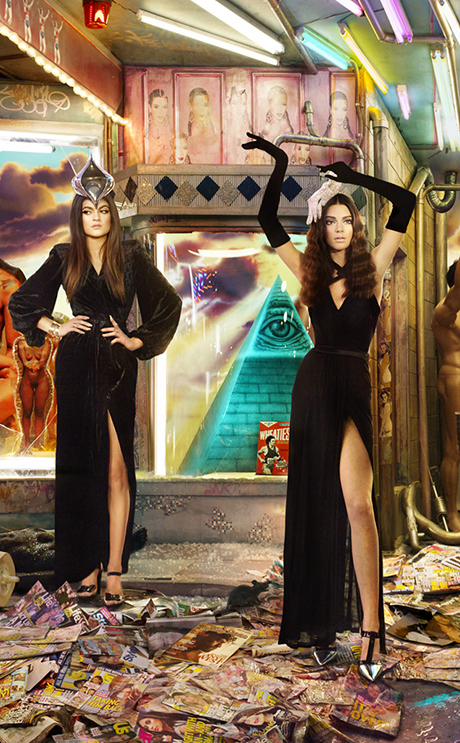 Kylie (left) wears a vulva-shaped headdress making her look like some kind of high priestess. The sisters stand on a pile of "celeb-worship" magazines, the mountain of garbage on which their careers are built on (Kanye depicted as Jesus on the cover of Rolling Stones is part of it). Behind the sisters (at the base of the pyramid) is an almost ironic box of Wheaties featuring Bruce Jenner when he was an Olympic athlete.



Read the full article at: vigilantcitizen.com