Jackie Kennedy believed LBJ had her husband killed new tape shows
Explosive Jackie O tapes 'reveal how she believed Lyndon B Johnson killed JFK and had affair with movie star'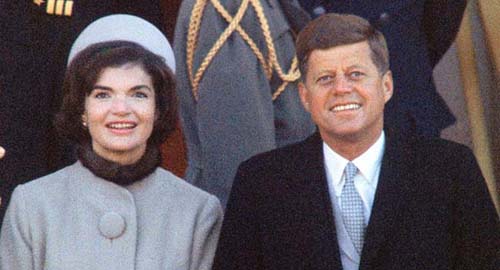 Jackie Onassis believed that Lyndon B Johnson and a cabal of Texas tycoons were involved in the assassination of her husband John F Kennedy, 'explosive' recordings are set to reveal.

The secret tapes will show that the former first lady felt that her husband's successor was at the heart of the plot to murder him.

She became convinced that the then vice president, along with businessmen in the South, had orchestrated the Dallas shooting, with gunman Lee Harvey Oswald – long claimed to have been a lone assassin – merely part of a much larger conspiracy.

Texas-born Mr Johnson, who served as the state's governor and senator, completed Mr Kennedy's term and went on to be elected president in his own right.

The tapes were recorded with leading historian Arthur Schlesinger Jnr within months of the assassination on November 22, 1963, and had been sealed in a vault at the Kennedy Library in Boston.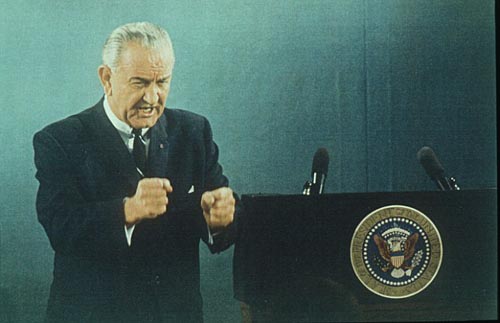 In the tapes, Jackie allegedly blames President Lyndon Johnson for the death of JFK, who took over the post from her husband after his assassination



The then Mrs Kennedy, who went on to marry Greek shipping tycoon Aristotle Onassis, had ordered that they should not be released until 50 years after her death, with some reports suggesting she feared that her revelations might make her family targets for revenge.

She died 17 years ago from cancer aged 64 and now her daughter, Caroline Kennedy, has agreed to release the recordings early.

A programme featuring the tapes will be aired by U.S. network ABC, and it is understood British broadcasters are in talks to show it here too.

ABC executives claimed the tapes' revelations were 'explosive'.

[...]

Read the full article at: dailymail.co.uk




---
---
---
Standing next to a shocked Jackie (who is still covered in JFK's blood), LBJ gets a wink and a smile from Congressman Albert Thomas as Johnson is sworn in as President.
Tune into Red Ice Radio to hear more on assassinations:
Russ Baker - Family of Secrets: Poppy Bush
Kenn Thomas - The Octopus
Kent Daniel Bentkowski - Freemasonic Symbolism in the Death of JFK
H.P. Albarelli Jr. - Germ Warfare, CIA, LSD and the Murder of Dr. Frank Olson
Kenn Thomas - JFK & The Maury Island UFO Incident
Peter Dale Scott - Hour 1 - Norway's Massacre, Breivik & Deep Events
Ole Dammegård - Hour 1 - Coup d'etat in Slow Motion: The Assassination of Olof Palme
Ole Dammegård - Hour 1 - The Assassination of Olof Palme - Part 2
Ole Dammegård - Hour 1 - The Assassination of Olof Palme & The Sinking of Estonia - Part 3
Ole Dammegård - Hour 1 - The Assassination of Olof Palme - Part 4
Jon King - Hour 1 - The Conspiracy Behind the Assassination of Princess Diana